Sponsors
crust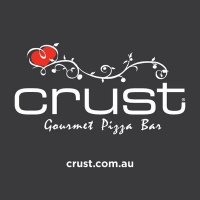 CRUST.COM.AU
Crust Stores Deliver Thousands in Donations
Crust Gourmet Pizza Bar outlets in Rockingham and Mandurah have become known for their constant community support after delivering over $3000 of pizza and funds to local community groups and charities in the past year alone.
From vouchers for the Mandurah Mustang Team to support for the Mandurah and Rockingham Triathlon Club, and their latest sponsorship of the Peel Cycling Club, Crust Franchisees Timothy Harris and Amandine Malardeau have proven the importance of supporting the local community.
Timothy said that giving back to the community has been a great way of showing support to the local region.
"Ever since opening our doors we have always had a passion to support the local community," he said.
"It's always great to see our teams so inspired and happy to help too.
"It has been our pleasure to support Triathlon clubs, schools, and sporting teams over the past year and we can't wait to support many more in the future."
Amandine said she and the team are thankful to see the donations and support making a difference and helping achieve goals.
"Our stores have donated hundreds of pizza slices to develop young cyclists in the region," she said.
"It's great to see our donations helping to further such a great sport in our local community."
Timothy and Amandine invite locals looking for support to get in touch. Crust Rockingham is located at Shop 6, Belgravia Terrace and Crust Mandurah is located at Shop 3, 9 Mandurah Terrace.
Crust Gourmet Pizza is part of Australia's largest multi‐food franchise operator Retail Food Group (RFG). With more than 105 million customer visits a year RFG owns the Donut King, Brumby's Bakery, Michel's Patisserie, bb's café, Esquires, The Coffee Guy, Pizza Capers Gourmet Kitchen and Crust Gourmet Pizza franchise systems. In addition, the Company roasts more than 1.45m kilograms of coffee annually through the Evolution Coffee Roasters Group, Caffe Coffee and Barista's Choice coffee brands.
MAY 2014