Sponsors
Beach Street Surf Scene

http://www.beachstreetsurfscene.com.au/
Beach Street Surf Scene is a family business and has been established in the Illawarra area for over 25 years starting out in a small shop in the middle of George Street, Warilla. The starting area for that 'first little shop who could' was only 30sqm. Beach Street has now grown and supplies over 3,000sqm of surf retail proving to be the major surf complex in the Illawarra.
Warilla Bowling and Recreation Club

http://www.warillabowls.com.au/
From humble beginnings in 1964, the Club has grown to one of the largest Bowling Clubs in Australia.
Times have seen the Club expand and grow with major renovations in the 90's which saw additions such as Emeralds Restaurant, Diamonds Reception Centre and the magnificent 8-rink Indoor Bowling Complex. Further renovations completed in 2006 saw the creation of outdoor terraces and modifications to the inside gaming area for all patrons to enjoy. 2013 bought more ronavations with a new platinum Plus TAB, New main Lounge and Red Sands Bar & Grill & Cowries Cafe opened in December. The strong membership of over 20,000 can now enjoy the most modern facilities with indoor and outdoor bowling greens, Red Sands Bar & Grill, Cowries Cafe, Diamonds reception centre, cabin accommodation, gymnasium and fitness centre, bowls shop, bottle and gift shop, travel agent and much more.
Wals Pharmacy
www.walspharmacy.com.au
Wal's Pharmacy has been servicing the local community for 28 years. For your convenience we are open from 8am to 9pm 7 days a week
Wals Pharmacy have been a sponsor of our Sharks Mini Sides for over 10 years now, and remain one of ur longest running sponsor
George and his team are ready to assist you with you medical needs, call in to see them at 3/5 Geoge St Warilla
We at the Shellharbour Sharks JRLC can not thank Wals enough for their continued support over so many years
Wals Pharmacy a proud Supporter and Sponsor of the Sharks
Strata Consolidation

http://www.strataconsolidation.com.au/
Strata Consolidation has a team of Injection Specialists that have been sourced and recruited from within the Australian Coal and Metalliferous Mining Industries.
Strata Consolidation are a proud sponsor & supporter of the Shellharbour Sharks JRLC.
Strata Consolidation have been kind enough to sponsor the under 13's in 2014 after taking out there first premiership and are also the Major Sponsor for the Shellharbour Sharks JRLC.
Carmne

www.carmine.com.au
Carmine Industries is a unique and versatile contracting company specialising in supply and services to the Communication, Water, Electrical and Natural Gas industries. We have over 25 years experience in design, construction and installation of underground utility services for providers, contractors and commercial / industrial customers.
They are located at 5 Resolution Drive Unanderra
Carmine is a proud Sponsor of the Shellharbour Sharks JRLC
The Shellharbour Club (Shellys)

http://www.shellys.com.au/
The Shellharbour Club offers modern surroundings to our members and guests in a family-friendly environment. Our experienced staff aim to exceed customer's expectations in every visit with their professional and personable service.

The Shellharbour Club offers many tasty dining options. Executive Chef, Bob Waters, and his team endeavour to deliver an exceptional dining experience with every sitting. The reinvented Brasserie, Fiftysix Dining, offers a wide variety of affordable meals, Lido Cafe Pizza Kitchen offers a little taste of Italy and has a gorgeous assortment of yummy tortes and our Asian dining venue Wabi Sabi Noodle House lets diners choose their own noodle adventure.
Fernwood Fitness Shellharbour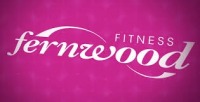 www.fernwoodfitness.com.au
Fernwood are women's only health clubs Australia wide.
The Shellharbour Franchise is located behind the Greater Unioin Cinemas in Shellharbour City. All you ladies out there get into fernwood woman's gym. With great staff, top of like equipment & a range if different classes to suit everyone Fernwood is every woman's gym...
Fernwood Fitness is a proud sponsor of the Shellharbour Sharks JRLC.
Bean Roasted

Bean roasted located in Shellharbour Village are a long standing sponsor & supporter of the Shellharbour sharks JRLC.
The best coffee & cake in town, be sure to pop in & mention your from the Shellharbour sharks JRLC Please support the businesses that support the Shellharbour sharks JRLC!!!
Lewis Landscapes and Paving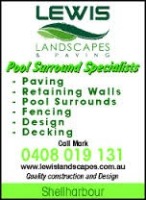 https://www.facebook.com/LewisLandscapesAndPaving?fref=ts
For all your Landscaping, Paving, Retaining Walls, Decks, Cabanas, Decorative Fencing and Pool Surronds needs call the team at Lewis Landscapes and Paving.
Mark and the team are fully licenced and insured and is ready to help you with your needs
Mark is not just a sponsor of the Club but is also is active in assisting our teams and Sponsors our Under 9's
For quotes please call Mark on 0408 019 131
Lewis Landscapes proud supporters of the Shellharbour JRLC Sharks.
TyrePower

Tyrepower Pro Loacted in Oak flats and Cringilla are long supporters & sponsors of the Shellharbour sharks JRLC.
So when you need new tyres or a wheel alignment or even a pink slip, give Ross a call at Oak flats store or Michael a call at Wollongong store & let them know your from the Shellharbour sharks JRLC.
Please support the businesses that support the Shellharbour sharks JRLC!!!
VKP Premier Accounting & Taxation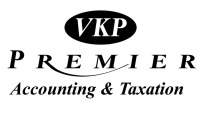 For All your accounting and Tax needs, see the team at VKP Premier Accounting and Taxation.
Located at 232 Cowper St, Warrawong
VKP Preimer Accounting and Taxation is a proud supporter of the Shellharbour Sharks JRLC
CVC Law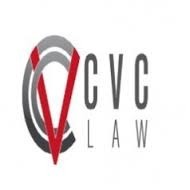 http://www.cvclaw.net.au/
At Cvc Law, They have a reputation for providing quality, reliable and affordable legal services. Their team has years of experience, extensive legal knowledge and a commitment to keeping up to date so that you receive the best advice possible.
Located at Suite 18, 30 Market St Wollongong
CVC Law, proud to be a sponsor of the Shellharbour JRLC Sharks
Shellharbour City Sharks RLFC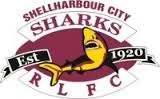 www.shellharboursharks.com
The Shellharbour City Sharks is our Senior Club and they are the Sposnors of the Under 16's
The Senior Sharks have been a long term sponsor of our Under 16's every season with supplying them with their Playing Kit
We cant thank the Senior Club enough for their Support to our Under 16's each season