About Us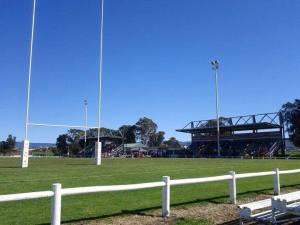 The Shellharbour Junior Rugby League Club has a long history since its foundation in 1962 with many success stories along the way.
One of the main aims of our association is to ensure that all members and players of the club feel valued. In particular we endeavor to encourage all participants to respect the wellbeing of others and be part of a team environment.
During the 2015 Season we have approx 240 players in the mini, mod and international divisons.

All our Coaches, first aid officers and water runners are fully accredited with top quality equipment and facilities.
Our home ground Ron Costello Oval which is arguably one of the best places to play and watch Rugby League in the Illawarra and South Coast. Our home ground offers the following facilities:
Fieldside parking for approx. 300 vehicles

800+ under-cover seats

Full canteen facilities at every game

Large home team and visitor dressing rooms

Large warm up area

Under-cover viewing platform with ramp access
Our playing strip proudly worn by all is Maroon and Gold and our Logo is the Mighty Shark.
For further details on how you could be a part of the team please contact our club Secretary - Richard Prouse 0407 777 438
The Shellharbour Sharks JRLC would like to thank all its sponsors and supporters for making the club what it is today.
Please support those businesses that support the development of children in junior rugby league!