COACHES 2018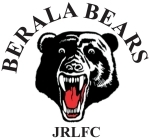 COACHES FOR 2018 is currently being updated.
We have several positions vacant for Coaches, Managers, Trainers & First Aid Officers
Coaches for season 2018 are yet to be appointed.
For further information on coaching positions please contact Hash on 0408 616 495 or our Coaching Director Sam on 0410 600 230.
| | | | |
| --- | --- | --- | --- |
| TEAM | COACH | PHONE | EMAIL |
| 5 DIV 1 | | | |
| 6 DIV 2 | | | |
| 6 DIV 1 | | | |
| 7 DIV 1 | | | |
| 7 DIV 2 | | | |
| 8 DIV 1 | | | |
| 8 DIV 2 | | | |
| 9 DIV 1 | TBA | To be confirmed | Information available soon |
| 9 DIV 2 | | | |
| 10 DIV 1 | | | |
| 11 DIV 1 | | | |
| 11 DIV 2 | | | |
| 12 DIV 1 | | | |
| 13 DIV 1 | | | |
| 14 DIV 1 | | | |
| 15 DIV 1 | | | |
| 16 DIV 1 | | | |
| 17 DIV 1 | | | |
| 19 DIV 1 | | | |
| OPENS | | | |