Registration
Last Updated: 01/01/2018.
"Be part of the Bankstown Bulls in 2018 and follow in the footsteps of Steve Mortimer Rookie of the Year and Bulldogs NRL star Marcelo Montoya"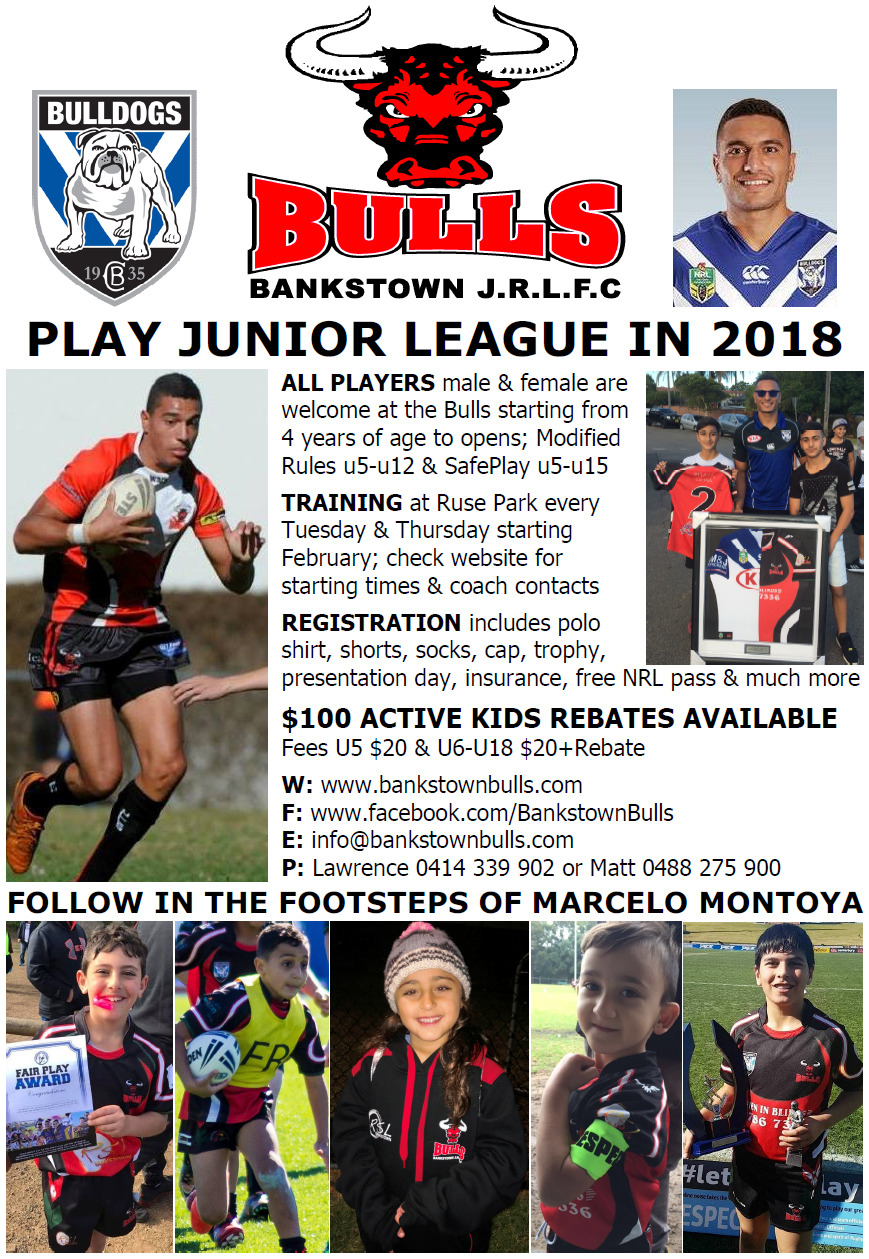 ACTIVE KIDS REBATES AVAILABLE FOR BULLS PLAYERS
Bankstown Bulls Junior Rugby League players are encouraged to take advantage of the NSW Government's Active Kids Rebate Program, with a $100 voucher provided for registration and participation costs.
Every child (4.5 - 18 years old) enrolled in school from Kindergarten to Year 12 will be eligible for an Active Kids Voucher. This includes those who are home-schooled or enrolled in secondary school education at an authorised training provider.
It will not be means tested and one voucher will be available for every child in the family annually over the next four years.

There will be no limits on the number of applications per family, as long as every child is enrolled in school.
Vouchers provided are valid for redemption during the current calendar year activity program (Year 1 will commence from 31 January and expire on 31 December 2018). Vouchers shall expire at the end of the calendar year.
CLICK HERE for more information about the program.


2018 PLAYER REGISTRATION FEES & BENEFITS
The Bankstown Bulls Executive have set two structures for the 2018 season to accommodate the NSW Government $100 Active Kids Rebate Voucher and to plan for those who won't be claiming the voucher in 2018.
Active Kids Rebate Fees
Under 5 - $20 (players born in 2013-14 won't be required to claim the voucher)
Under 6 to Under 18 - $20 Affiliation Fee + $100 Rebate Voucher

Non-Rebate Fees
Under 5 - $20
Under 6 to Under 18 - $110 1st/Only child, $90 2nd child, $80 3rd child, $20 4th/subsequent child
A/Grade - $160
Benefits
* Players from under 4 to super 15 are eligible to one(1) FREE ticket (general admission) to EVERY ROUND of the 2018 NRL Telstra Premiership competition
* All players receive polo shirt, shorts, socks and cap with registration
* All players (U5-U14) receive Junior Presentation - BBQ & Trophy
* All players (U15-A/Grade) receive Senior Presentation Luncheon
* Club Gala Day in May
Super 15
Players in the Super 15's squads in 2018 will also receive the clubs heritage jersey to keep, tracksuit, sports bag and weekend trip away in March.

REGISTER ONLINE
Direct player registration can be done by clicking here.
If you can't remember your email login details email the Bulls registration team rego@bankstownbulls.com to have your email address reset.
Players who didn't play for the Bulls in 2017 as well as players born in the years 2001, 2005 and 2005 will need new photos taken and provide ID either birth certificate, current passport or if applicable drivers licence. ID can be emailed in PDF or JPG format to rego@bankstownbulls.com in advance.
Don't change, edit or delete photo when registering.
NOTE: If you are choosing to claim the Active Kids Rebate Voucher do NOT under any circumstances select the full registration fee option.
Answer YES or NO to claiming the Active Kids Rebate. Once you have your voucher code please email to Registration Team at the Bulls so the club can activate your registration as financial for the 2018 season.
Email rego@bankstownbulls.com for more information.
CLICK HERE to register now.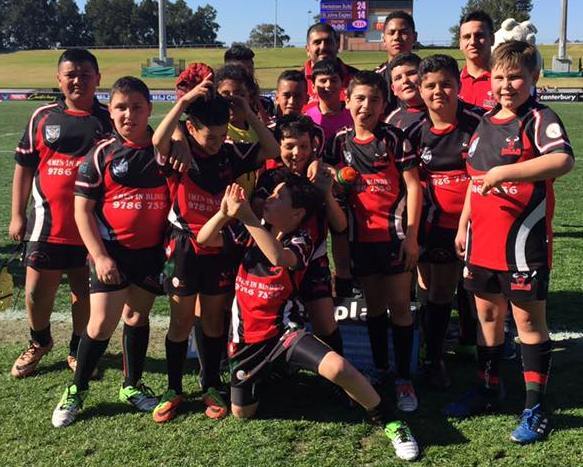 2018 AGE READY RECKONER
Please note the under age groups in Rugby League applies from Jan 1 to Dec 31 of the year the player is born, not the current age of the player. Eg, a player born in the year 2003 is classified as Under 15.

2013-14 U5: born in year 2013 to aged 4 years
2011 U7: born 1/1/2011 to 31/12/2011
2010 U8: born 1/1/2010 to 31/12/2010
2009 U9: born 1/1/2009 to 31/12/2009
2008 U10: born 1/1/2008 to 31/12/2008
2007 U11: born 1/1/2007 to 31/12/2007
2006 U12: born 1/1/2006 to 31/12/2006
2005 U13: born 1/1/2005 to 31/12/2005
2004 U14: born 1/1/2004 to 31/12/2004
2003 Super 15: born 1/1/2003 to 31/12/2003
2002 U16: born 1/1/2002 to 31/12/2002
2001 U17: born 1/1/2001 to 31/12/2001
2000 U18: born 1/1/2000 to 31/12/2000
1998-99 U20: born 1/1/1998 to 31/12/1999
Open Age: 18 years of age or older

Players can play in one year above (not below) their age groups. Eg born in year 2004 can play under 15 after filling out parent/guardian consent form, but can't play under 13 regardless of month born in.
CLICK HERE to register NOW.

2018 SUPER 15
The Bankstown Bulls JRLFC Executive are pleased to announce our Super 15's will be wearing the club's heritage jersey in 2018 (seen below from 2016 Super 15/1).
All players who are part of the Super 15's receive playing jersey to keep, tracksuit, sports bag and the highlight being a fully funded pre-season weekend training camp on top of the other benefits that comes with standard registration.
We will be fielding a Super 15/1's and Super 15/2's team in 2018 giving up to of 50 players (max 25 for each team) born in the year 2003 to be part of something unique and special.
Super 15/1 will play their games on Saturday and Super 15/2 will play their games on Sunday.
The Super 15's are the premier team at the Bulls and the players are ambassadors of the club.
Both coaches Joseph and Hussein are former junior Bulls players.
Coach Contacts:
Super 15/1 Joseph Safetly 0420 205 665
Super 15/2 Hussein Dia 0452 500 580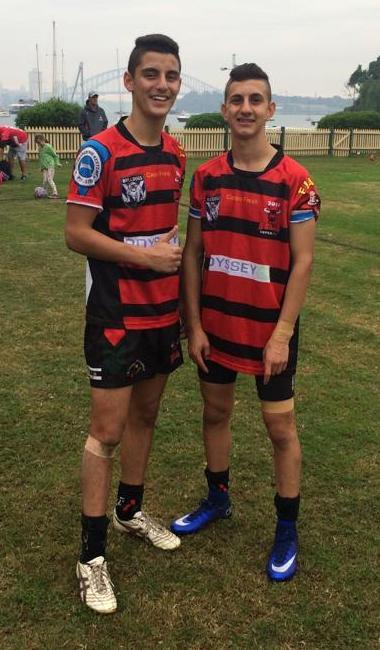 TEAM OFFICIAL REGISTRATIONS
All registrations for team officials will be done by Matt (Assistant Secretary).
Before registering all coaches, managers, trainers and committee members must have a CLEARED Working With Children Clearance. All coaches and trainers must have the correct qualifications before Round 1.
To be a team official at the Bankstown Bulls or want to be registered email info@bankstownbulls.com for more assistance.

2018 COACHING APPOINTMENTS
Visit our 2018 information page for coaching appointments and contacts.


FOLLOW IN THE FOOTSTEPS OF MARCELO MONTOYA
Be part of the Bankstown Bulls in 2018 and follow in the footsteps of 2017 Steve Mortimer Rookie of the Year and Bulldogs NRL star Marcelo Montoya.
Below are some photos of Marcelo Montoya - playing for the Bankstown Bulls in 2013, with the captain & vice-captain from a junior team, with one of our 2017 Harold Matthews representatives and with a life member of the Bulls.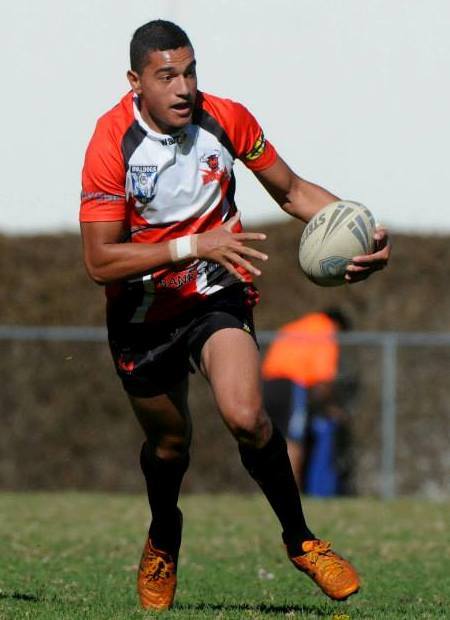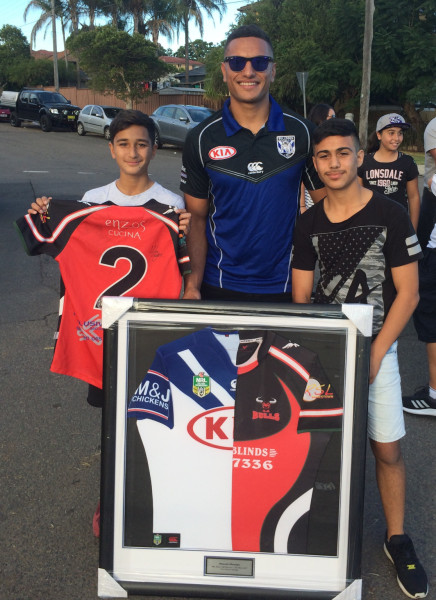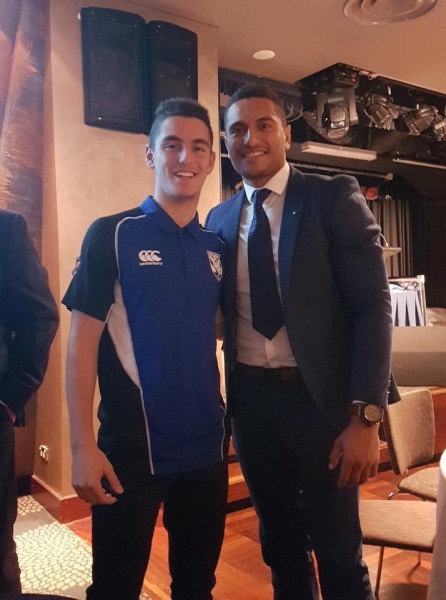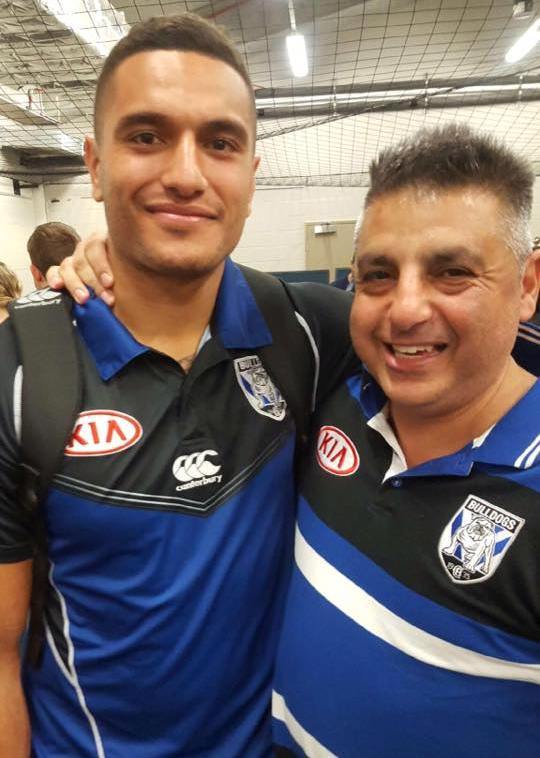 Bankstown Bulls Junior Rugby League Football Club Incorporated.