Sponsors
High Flyer Hotel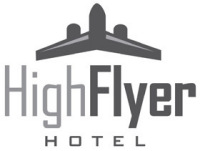 http://www.highflyerhotel.com.au
The Oasis in the West. The High Flyer is a great venue across the road from Bankstown Airport. Come on over for some fun and a laugh in the relaxed, family orientated atmosphere or maybe enjoy cooked to order dinner in Janette's Kitchen.

Our beer garden out the back is the perfect place for you to enjoy your meal on a Summer's evening or even your next function, while our main beer garden is great for watching live sport on the big screen.

High Flyer Hotel
1 Birch Street
CONDELL PARK NSW 2200
P: 02 9791 9000
W: www.highflyerhotel.com.au

High Flyer Hotel proud to sponsor Bass Hill Broncos in 2013.
Surefire Signs

http://www.surefiresigns.com.au
Surefire Signs is an Australian owned and operated company. We are dedicated to providing you with prompt, professional and friendly service. Over the years we have built an outstanding reputation for delivering high quality signage and design that constantly exceeds expectation.

Unit 1, 18 Wendlebury Road
Chipping Norton NSW 2170
Tel (02) 9726 5024
Fax (02) 9726 5019
Email sales@surefiresigns.com

Surefire Signs proud to sponsor Bass Hill Broncos in 2013.
Hot Rocks Charcoal Chicken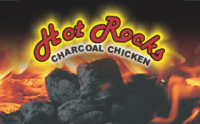 Hot Rocks is famous for their Portuguese style charcoal chicken... it is simply delicious. Hot Rocks marinate their chicken with special herbs and spices that are absolutely a delight to eat.

199 Canterbury Rd
Bankstown, Sydney, NSW 2200
Phone: (02) 8730 8754

Opening Hours:
Mon - Thu 11am - 9pm
Fri - Sat 11am - 10pm
Sun 11am - 9pm

Hot Rocks Charcoal Chicken proud to sponsor Bass Hill Broncos in 2013.