2013 Sponsor - High Flyer Hotel
Website: www.highflyerhotel.com.au

The Oasis in the West. The High Flyer is a great venue across the road from Bankstown Airport. Come on over for some fun and a laugh in the relaxed, family orientated atmosphere or maybe enjoy cooked to order dinner in Janette's Kitchen.

Our beer garden out the back is the perfect place for you to enjoy your meal on a Summer's evening or even your next function, while our main beer garden is great for watching live sport on the big screen.

High Flyer Hotel
1 Birch Street
CONDELL PARK NSW 2200
P: 02 9791 9000
W: www.highflyerhotel.com.au

High Flyer Hotel proud to sponsor Bass Hill Broncos in 2013.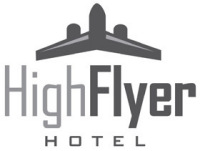 Last Modified on 28/02/2013 21:18