Club Sponsors
Wests Ashfield Leagues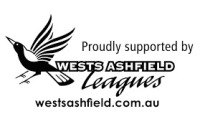 http://westsashfield.com.au/
Club Major Sponsor
WESTS ASHFIELD LEAGUES
115 Liverpool Road
Ashfield NSW 2131
T: +61 2 87522000
F: +61 2 8752 2010
Our club sponsors are important to the success of our club.
Leichhardt Juinors would like to thank all our sponsors and ask all members to support them.
We do need more sponsors so please spread the word and ask them to contact our President Phillip Taylor to discuss further.
CANADA BAY CLUB 4 William Street Five Dock NSW 2046 Phone: 02 9713 4322
www.canadabayclub.com.au
The Canada Bay Club is the Inner West's premier family club offering fine dining, great entertainment, functions & events, children's activities and social clubs. Once trading as the Western Suburbs Soccer Club, the Club prides itself on its friendly, casual and relaxed atmosphere where young and old, families, couples and singles are all welcome.
If you live in and around the inner west area, the Canada Bay Club is your home away from home.
"We look forward to seeing you soon!"
Download your Club brochure by
clicking here
Canada Bay Club Wins Outstanding Community Service Award For 2010
Congratulations to Canada Bay Club for winning the ClubsNSW Outstanding Community Service award in July 2010. Canada Bay Club was also finalists for Best Club Entertainment, Best Club Functions, Outstanding Human Resource Management, and Outstanding Financial Management. These awards are a true indication of how hard the Canada Bay Club team have been working to deliver excellence to all our members and guests. A big thank you to all the Directors, Management & Staff, members and their guests for supporting your club.
| | | |
| --- | --- | --- |
| | | Outstanding Community Service |
| | | Best Club Entertainment |
| | | Best Club Functions |
| | | Outstanding Human Resource Mangement |
| | | Outstanding Financial Management |
For the Information of Members and their Guests:
IS GAMBLING A PROBLEM FOR YOU? FOR INFORMATION, COUNSELLING AND REFERRAL CALL G-LINE (NSW) 1800633635
Copyright © Canada Bay Club 2010. Contact Us Powered by
SiteSuite
.
BALMAIN MECHANICAL REPAIRS 29 Crescent Street Rozelle NSW 2039 Phone: 02 9810 2611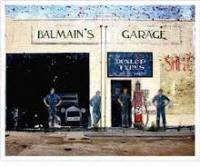 www.balmainmechanicalrepairs.com.au
Your friendly neighbourhood motor mechanics.

Balmain Mechanical Repairs is proud to be part of the local culture in Balmain. At the risk of sounding corny, we consider that many of our customers are more like friends. That's important to us – they know we're always ready to offer a smile as well as helpful advice, reliable service and absolutely fair prices.
What's more, we treat everyone with respect. We don't patronise those who don't know what happens under the bonnet – that's our job. If there's a problem, we'll explain what's wrong simply and honestly.
Something else we think is important is the fact that we genuinely enjoy working together - we try hard to make our working environment as pleasant as possible. Many customers comment favourably on this, so it seems to be rubbing off on them as well.
Our customers often say they like the convenience of a truly local service garage, with parking out the front and handy shops and services a short walk away.
If you haven't experienced Balmain Mechanical Repairs, why not give us a test drive? We're here from 7.30 am to 5.30pm, five days a week. Or, call us any time on (02) 9810 2611 and ask for Ian or John.
MANNINGS FUNERALS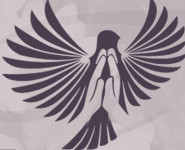 www.mannings.com.au
Mannings Funeral Home is a family operated company and offer the best professional service available, to you, or members of your family when you need it most. Mannings not only service the Sydney area, but all of new South Wales, Australia and internationally. We are proudly Australian owned and family operated for more than two decades.
Mannings Funeral Home
87 Victoria Rd, Rozelle
Ph: 02 9555 7551; Fax: 02 9555 9577
C-Bon Screen Printing

www.cbon.com.au
Need to be seen?
Whether it needs to be screen printed or embroidered we can make you safe. High visibility vests are very popular in the work force and can make the perfect uniform for your staff.
We can help supply and decorate safety vests to quickly go over normal uniforms, high visibility polos or a large water/wind proof jacket.

Check out our products page to see what we can print on!

53 Justin Street Lilyfield NSW 2040 Phone: 02 9555 1124
ROADSTAR SMASH REPAIRS - 1a Henley Marine Drive Five Dock NSW 2046 Phone 9799 1350