Senior Sponsors
EFFICIENT BRICKLAYING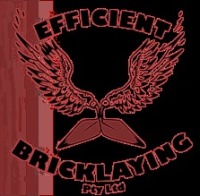 http://www.efficientbricklaying.com/
With over 25 years experience we have a large team of bricklayers, labourers and apprentices who are all competent and conscientious. We specialise in commercial work and also have vast experience in residential projects.
Our team can be increased, reduced or split into multiple teams, in order to suit the project.
All our projects are managed efficiently in order to achieve tight programmes, we liaise with the clients frequently to ensure each project flows smoothly.
Our aim is to provide the highest quality brickwork and we are persistent on achieving this every working day.
We carry out our own quality checks to maintain our high standard daily. We pride ourselves on being flexible to suit the projects needs, and look to retain lasting relationships with our clients.
We are fully insured with all industry insurances and cover, we take safety very seriously; we operate a drug and alcohol free policy on all sites. All occupational health and safety standards are strictly adhered to and surpassed.
Contact Darren Hughes - Director 0439 643 074
T&C COURIERS

www.tccouriers.com.au
T&C Courier and Transport Services has been operational since April 1986. Our principal location of business is 10 Jackson Street, Bassendean, WA, 6054.
In 2000 our Company was awarded the most progressive business award by Local Chambers. T&C Couriers is proud to say we are a wholly owned and managed Western Australian company and we are Quality Endorsed to AS/NZS 9001:2008.
T&C being a freight management company can cover all express freight services. These services are controlled and managed through our own computer network which allows us to track all international, domestic and local freight and courier movements, enabling us to provide our clients with any information required.
We invite you to give T & C Couriers a try and to find out why "One Call Does it All".
Phone: 1300 361 381
BEN TRAGER HOMES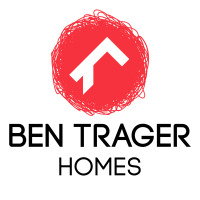 http://www.bentragerhomes.com.au/
Every Ben Trager home we build is as individual as you are. As such, we employ innovative and sustainable construction methods that provide you with both value-for-money and flexibility. Ultimately, as the majority of the construction takes place directly on site and is not prefabricated in a workshop, we ensure that your new two storey home is built to stand the test of time. Similarly, our construction methods provide you with greater freedom in design than other builders in Perth, due to the larger unsupported room spans that can be achieved.
Call 08 6500 0000
http://www.bentragerhomes.com.au/
iCARPENTRY

http://www.yellowpages.com.au/wa/manning/i-carpentry-14373797-listing.html
With many years' experience in the carpentry industry, I Carpentry – Carpenters Hilton has picked up a wide range of skills that allow them to build exceptional quality timber products that are renowned by the Hilton community.
If you need carpentry decks, doors, wall removal, internal fixing, patios, flooring, roofing, small renovations or commercial renovations then I Carpentry – Carpenters Hilton is the perfect company for you.
Contact Shannon 0459 722 210
Andrew 0412 568 464
SMITH BROUGHTON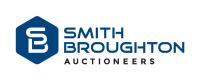 www.smithbroughton.com
Since 1977 Smith Broughton Industrial Auctioneers has provided asset realisation services to many blue chip and leading resource companies, contractors, financial institutions and government agencies.

Should you have mobile or industrial plant, trucks or equipment you wish to sell, Smith Broughton can offer a flexible solution to your asset realisation issues.

Regardless of whether you wish to sell an individual item of equipment or an entire fleet, simply contact a member of our highly experienced team for a confidential, no obligation appraisal of your obsolete equipment.

Irrespective of equipment locality the team at Smith Broughton are happy to travel to your site to conduct appraisals and work with you to offer a range of asset realisation options that best suits your prevailing circumstances.

Following the appraisal process you will be presented with a range of options including equipment outright purchase on an "as is where is" basis, a guaranteed minimum sale return with participation option, a traditional sale by consignment option or a combination of the above.

Our Challenge is to provide you, the vendor, with a cost effective timely method of managing the obsolete asset disposal process on your behalf. A challenge the Smith Broughton team fully understand and have consistantly achieved on the behalf of thousands of vendors over the past 30 years.


Contact 9374 9222
PROSPERION WEALTH

http://www.prosperionwealth.com.au/index.html
Prosperion Wealth Management is a boutique, Perth-based investment advisory firm, delivering wealth management solutions to private clients, Self-Managed Superannuation Fund Trustees and corporate executives.
Established by seasoned market professionals, Prosperion Wealth Management is distinctive in the marketplace for offering clients exposure to equities not only via managed funds, but also through managing direct share portfolios.
As our name suggests, we are committed to guiding our clients through every phase of their wealth management journey, from foundation and accumulation to preservation and succession strategies.
GKR TRANSPORT

https://www.gkrtransport.com.au/
National Transport, Storage & Logistics Services
Suppliers to the industrial, heavy haulage, oil & gas, mining, manufacturing and machinery sectors
GKR Transport is a nationally recognised supplier of premium transport, storage and logistics services. We specialise in east to west road transportation of general freight (palletized and loose), crated and un-crated machinery, as well as Hotshot Services.
With more than 30 years in the industry we have established a reputation for providing exceptional service while supporting all industry sectors, including automotive, industrial, heavy haulage, oil ...
CHANNY RIDGE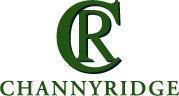 Channy Ridge Avocado and Truffle Farm Pemberton - John Higgins
THE CARLISLE HOTEL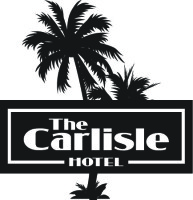 http://thecarlislehotel.com.au/
Any day or night of the week, there is always something happening at the newly renovated Carlisle Hotel. Under new management we invite you to come and experience good hearty pub meals and stick around for the various daily competitions/promotions, entertainment and prizes whilst enjoying your refreshing beverage of choice.
All the bars carry 16 beers on tap and there is a great variety of both domestic beers and craft beers to choose from, along with many types of packaged beers, premix and spirits.
We have ensured our wine list can keep any wine connoisseurs truly satisfied. Depending what grape blend you prefer you can choose from WA, NZ & other Aussie favourites.
TAG FINANCE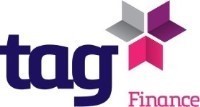 http://taggroup.com.au/
TAG Finance was founded in 2006 when three independent mortgage brokers joined forces in the belief that they could provide an unrivalled service in an easy-to-understand, transparent and friendly manner. Since opening our doors, we have funded over $900 million in loans and grown our staff to include qualified loan writers, financial planners and property experts.
Today, the firm is divided into three distinct divisions offering specific services in the fields of finance, property and wealth. We look forward to getting to know you and forming a lasting and beneficial relationship.
Contact Tony Herbert: 0409 884 134
ACTIVATE LIFE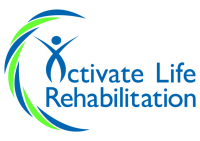 http://www.activateliferehab.com.au/
We specialise in the delivery of exercise, lifestyle and behavioral modification programs to help manage, rehabilitate and prevent chronic diseases and injuries. We have several clinics nationwide equipped with highly trained Exercise Physiologists and Physiotherapists, ready and waiting to help you improve your quality of life!
ALR offers you far more than treatment for sports injuries, back, neck and shoulder and pelvic pain relief. We will take you beyond a simple return to day to day life, work, sport or your outdoor lifestyle. We can improve your life. Irrespective of age or ability, we are confident that a sustainable state of health, movement and fitness can be achieved!
Contact 6406 1622
www.activeliferehab.com.au