Home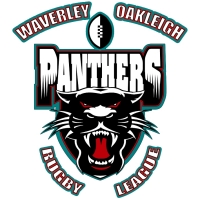 We hope that everyone has enjoyed their summer holidays and are ready to get into the awesome winter sport Rugby League! Registrations for this upcoming season have opened and can be done so by clicking the following link and following the prompts:
https://membership.sportstg.com/v6/regoform.cgi?aID=18&nfEntityTypeID=3&nfEntityID=12854&cID=12854&formID=53641
Training takes place at Fregon Reserve on Browns Road in Clayton on seperate nights Monday through Thursday depending on which team you or your child are in.
We have successfully filled the positions in the executive committee and also have an excited all new committee on board ready to introduce exciting new ideas into our club for this upcoming season.
Look forward to seeing the many teams participating in this years compeition, good luck to everyone!
- Waverley Oakleigh Panthers
---