HOME
Registrations are officially opened for all grades for the 2019 NRL Victoria competition.
PLAYERS can register online by clicking the 'Register Now' button and follow the prompts.

There is a mandatory, non-refundable deposit of $50 payable when registering online, and as part of our system moving into 2019, you will be requested to enter your clothing sizes for shorts and socks and shirt to assist us in ordering your sizes.
A full schedule of player fees are available on our website below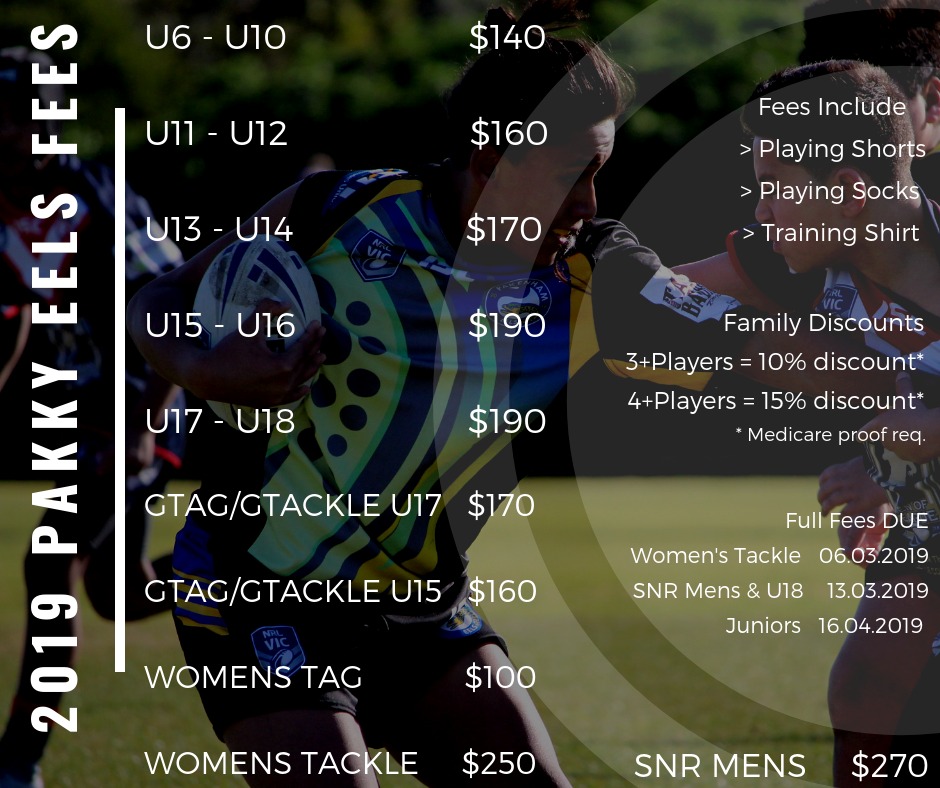 Preseason training is expected to commence in early February for senior players and mid to late February for our juniors. We are taking registrations for the following age groups;
Under 6's
Under 7's
Under 8's
Under 9's
Under 10's
Under 12's
Under 14's
Under 16's
Under 18's
Girls Tag U15 (Can be Turning 13/14/15 in 2019) - 5 rounds (10 Games) + 1 week of finals
Girls Tag U17 (Can be Turning 15/16/17 in 2019) - 5 rounds (10 Games) + 1 week of finals
Girls Tackle U15 (Can be Turning 13/14/15 in 2019) - 9 round competition with 3 weeks of finals
Girls Tackle U17 (Can be Turning 15/16/17 in 2019) - 9 round competition with 3 weeks of finals
Women's Tag - Will run over 3 carnival events throughout the season
Women's Tackle - 15 round competition plus 3 weeks of finals
Senior Men's
Be sure to follow us on Facebook for regular updates and information;

And follow us on Instagram for all the action shots and images throughout the year;