SWCC COMMUNITY FUND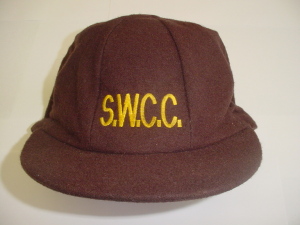 is a Community Fund?
It is a community trust fund created as a not-for-profit entity for the purpose of improving and enriching a particular community or municipality. It receives money from donors who wish to support the purposes of the fund. A board of trustees is responsible for evaluation and approval of potential uses of funds.
Donors might choose to contribute to a Club community fund because they have an attachment to the Club and surrounding community. A person who has spent a lifetime at a Club in a certain area and watched it grow and develop might wish to aid the future growth and health of the area and the Club.
A community fund will often issue grants to those seeking funds for specific projects. The Club's committee and the fund's trustees will assess the potential benefit to the recipient or recipients, bearing in mind how the recipient and family may deal with receiving charity. It is crucial to ensure privacy and sensitivity so as not to embarrass people who are too proud to accept these gifts.
Projects sponsored by a Club community fund can include a wide variety of goals, but mainly it is to give community members something that will make them smile, laugh and take their minds off their everyday hardships.
Why have a fund?
The South Warrandyte Cricket Club prides itself on being a very tight-knit "community and family-based club". Some of its members have been hit quite hard over recent years by death and misfortune. Much thought went into possible ways of giving something to these families to help them in their time of need.
A proposal for a Community Fund was tabled at the May 2014 Annual General Meeting of the Club, and it was established in early 2015.
How does it work?
The South Warrandyte Cricket Club has Rules (a Constitution) that allow the Committee to form subcommittees. The Fund was therefore established as a subcommittee that operates in accordance with a set of rules described in a Trust Deed. However, it is a separate legal entity from the Club, with separate Bank accounts. It has "Committee members" called Trustees.
RNG Lawyers was most generous in providing legal services free of charge to draft and register the Trust Deed.
What are Trustees?
Trustees are panel members who operate the Fund and decide who receives funds or gifts. Seven Trustees were appointed at establishment of the Fund. Trustees must be members of South Warrandyte Cricket Club. They are selected from a cross-section of Club members representing:
Junior players and their parents

Senior, Veteran and Past players

current Committee members

Life Members
This provides the greatest opportunity for Club members and the Fund to identify and nominate potential recipients.
At least one but no more than two Trustees must represent the Committee. Thus the composition of the Fund requires a review after each Annual General Meeting of the Club to ensure that all of the membership classes remain represented.
Confidentiality is paramount for the Fund to succeed. Thus each Trustee signs a confidentiality agreement to ensure there are no issues with information, privacy, etc. The identity of the Trustees is not generally broadcast.
How does the Fund derive its income?
The 2014/15 Committee voted to donate a sum to the new Fund. Each year, the Committee may recommend to the AGM a donation to the Fund in a form of the Committee's choosing – percentage of profit or turnover, fixed amount, etc. The amount may depend on other Club projects at the time, such as equipment purchases or repairs.
The major fundraiser, inaugurated on AFL Grand Final Eve 2014, is a golf day at a Yarra Valley course. Other fundraisers such as raffles are also likely as the Fund matures.
Donations may also be received from Club members and the local community.
What are the criteria for nominations?
The purpose of the Fund is to help Club members, their families and the local community who have a major hurdle in their lives, where the Fund can do something to try to help ease the burden of their current situation. Those hurdles may include, but are not necessarily limited to:
illness or disability

accidental injury or death

unemployment

marital breakup
On a happier note, members may also seek assistance for those who are fortunate enough to represent their community, state or country in sporting, educational or other similar pursuits.
What are the criteria for projects and donations?
In its early years, the Fund will have limited funds available for distribution. Thus the criteria are necessarily different to those that would apply once the Fund has had time to build a substantial financial base.
Each proposal will vary in nature, and therefore should be treated on a case by case basis. The focus may be quite varied, such as:
family holidays

children's toys

assistance with children's education or sport

medical

a night out
The possibilities are endless.
Projects might include:
scholarships for disadvantaged students

the purchase of equipment for schools

or sports programs.
The Fund might partner with a local Council to accomplish specific goals. When government budgets do not extend far enough to support special programs, the Fund could help fill the gap. This cooperation of public and private interests can benefit all of the citizens of a community.
For several reasons, the Fund would be more likely to reimburse expenses (medical bills or school fees for example) than to provide cash donations.
Although the term "Fund" assumes monetary assistance, other forms are not precluded, such as time (child minding, gardening, a working bee) or goods (blankets, groceries, firewood).
Process for Grants / Proposals
A potential recipient needs to be identified.

It is then open to any Club member to fill out an application for him- or herself, or on behalf of another member.
The applicant must then forward the application to the Fund (see contact details below).

The Trustees will assess the application.

The Trustees may contact the person submitting the application to seek further information or determine the most appropriate way to proceed.

The Trustees will then either reject the request or distribute the gift.
Confidentiality must be maintained during the process to avoid -
embarrassing potential recipients

placing Trustees in difficult positions (especially in the early years of the Fund, when deserving members may miss out due to lack of reserves)
Enquiries and submissions
For enquiries about donations and operation of the Fund, or to discuss possible nominations and applications, the first point of contact is:
Paul Foley - E-mail paulfoley@bigpond.com, Mob. 0410 514 726
If Paul is unavailable, the second point of contact, who can pass on details to one of the other Trustees, is:
Frans Brouwer (Club Secretary) - E-mail brouwer_flic@bigpond.com, Mob. 0408 222 365