About the Club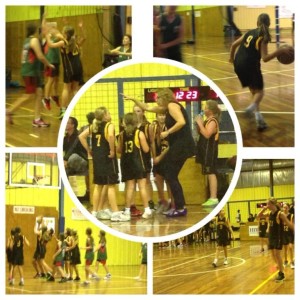 Follow this link and
The Club Competition for 2019 will begin with the Rego afternoon aimed at new players, at the Stadium on Friday 15th February from 4.30-6.00. Games will commence in March and run for 20 weeks. Grand Finals will be early September near the end of Term 3.
Port Hunter is now registered as an Active Kids provider and can accept the Active Kids vouchers as payment towards the Club Membership costs.
To apply on Service NSW for your $100 voucher, click HERE.
Second instalment is now due. For payment please CLICK HERE
How to Play for Port Hunter
To join up to Super 10's please Click Here
To join up to play in the Junior Club Competition....
The Port Hunter Membership is now closed and the Comprtition has commenced. To enquire about possibly joining a Port Hunter team please contact the Port Hunter Registrar:-
Rebekah Wallace - email - rebekahporthunter@gmail.com - Ph 0403257759
For information on the Club Fees please CLICK HERE
All Players are required to be registered with NSW Basketball - If BNSW Rego is due when joining the Club the BNSW Rego will be required to be paid at the same time as the Port Hunter Membership.
The Active Kids Voucher and be used as payment towards these costs.
This year reminder emails will be sent to notify when BNSW Rego is due for renewal.
To check and update player details follow this link >> member.basketball.net.au
BNSW REGISTRATION:
SENIOR - 18 AND OVER (DOB 2001 or earlier) $116.00

JUNIOR - 12-17 (DOB 2002 – 2007) $100.00

MINIBALL - 11 & UNDER (DOB 2008 or later) $65.00
Club Competition information for 2019

Round 1 - Wed 13th & Fri 15th March 2019
Grand Finals - Wed 4th & Fri 6th September 2019
​Wednesday (Games commence at 4.30pm)
Div 1 U14 Boys & Girls
Div 1 U16 Boys
Div 1 & 2 Open Youth Girls
Div 1, 2 & 3 U19 Boys
Super Youth Men & Women
​Friday (Games commence at 4.30pm)
Div 1, 2 & 3 U12 Boys & Girls
Div 2 & 3 U14 Boys & Girls
Div 2 & 3 U16 Boys
Grading

If you would like to try out for a Division 1 team please select the Division 1 option from the "TEAM/AGE GROUP" drop down list of competitions when completing the membership form.
Selection trials for Division 1 teams will be held at the YWCA gym in Dawson St Cooks Hill.
Monday 18th & 25th Feb
U12B - 4.00 - 4.45
U14B - 5.00 - 5.45
Tuesday 19th & 26th Feb
U12G - 4.00 - 4.45
U16B - 5.00 - 5.45
Thursday 21st & 28th Feb
U14G - 4.00 - 4.45
U19B - 5.00 - 5.45
OYG - TBA
SYW - TBA
SYM - TBA
Other teams will generally be based on last years teams.
If you would like to play with a friend or in a particular team, add this information in the "SPECIAL REQUESTS" field when completing the membership form.
Club Uniform
A playing top will be provided which will be collected at the end of the competition.
Port Hunter Uniform requires players to wear Black Shorts.
Port Hunter Club shorts are available for sale at $25.00 a pair.
Shorts will be available for purchase at the Rego day, training sessions and before games in the first week.
The Port Hunter Basketball Club was founded in the early 1960's and is the oldest Basketball Club in Newcastle. We celebrated our 50yr anniversary in 2014. It had its beginnings as the Stockton National Fitness Basketball Club. With the success of the Club and the expansion of the member base through the 1970's the Club was renamed in 1980 to the Port Hunter Basketball Club.
Last year he Club had 24 teams competing in the Junior Club Competition and 8 teams in the Super 10's competition.
Training is held at the YWCA in Dawson Street Cooks Hill usually on Mondays, Tuesdays, Wednesdays or Thursdays to suit the players & Coaches.
Our most successful player is Suzy Batkovic who played her junior club basketball with the Port Hunter Club. Suzy is in the Opal team which attend the London Olympics and plays in the Townsville Fire team in the WNBL.