Full Page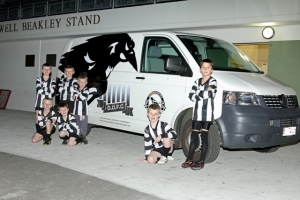 CLICK ON THE LINK at bottom of page TO REGISTER FOR SEASON 2016
If you are training or intending to you MUST be registered.

Check out other information such as training times in the news menu these will be updated as sesions commence over next few weeks.
This link is for all players from under 8 to under 16.
THOSE PLAYERS WISHING TO REGISTER FOR U/18 online forms will be avaliable after the 22nd Febuary.
To register for afl auskick 5--7 year olds go to link in news from the menu bar
Be sure to check the correct age group you are registering for in the summary page regardless if you are paying online or not.
If experiencing problems with signing up or requesting login details it's most likley you are not using the email address that is in system please contact one of the below with your preferred email so it can be updated when you have received your login details retain for future reference.
https://reg.sportingpulse.com/v6/regoform.cgi?aID=5228&pKey=ff44e4af46ef00e489b11b4ba52c44d6&cID=12765&formID=36056