Sponsors
Leisure Pools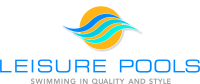 http://www.leisurepools.com.au/
Leisure Pools is one of the largest Fibreglass Swimming Pool Manufacturers in the World. We have developed Australia's most experienced dealer network where we install quality fibreglass in-ground swimming pools, spas and water features throughout the country. Extensive market research combined with the industry's most experienced pool designers has enabled Leisure Pools to develop Australia's most architecturally modern and innovative range of pools available at competitive prices that will suit any family and budget and a great customer service record.
WHAT MAKES US POOL SPECIALISTS
Through our global experience we have developed state of the art manufacturing processes and with superior raw materials, backed by in-house research and stringent quality controls we ensure that every pool is of the highest standard. We are the leaders in swimming pool technology including Leisure Pools Patented Composite Armour™ innovation and our Patent Pending Full Vinyl Ester Resin Construction that makes us the only company to be able to offer a Lifetime Structural Warranty and a Lifetime Structural Osmosis Warranty on your Swimming Pool. Our warranties are the most impressively company backed warranties on the market today.
GET A LOCAL POOL DEALER
Looking for a local pool dealer and yet want to buy pools from a reputable manufacturer? You have come to the right place. When you are ready please call us on 1300 SPLASH (1300 775 274) to speak with your local Leisure Pools dealer. Please also request our Booklet Brochure, Great Ideas Pack, or request a free quote from your local pool builder . When you buy a Leisure Pool you are swimming in quality and style. We look forward to helping you create your ultimate lifestyle of Leisure.
Cyber - Live Better by Design


www.cyberservicesgroup.com.au
Cyber Services Group, all your pre-construction documentation, design, engineering & approvals in the one place!
Ready to renovate or have you have been working hard so you can build your forever home? We can help you there too, turning your vision into reality. As building designers on the Gold Coast and in Brisbane with over 12 years experience we are able to draft plans ready for your builder whether it's for a complete reno, adding a deck or a new build.
We can bring your ideas to life and up to a stage where you can source build costs from a range of builders ensuring that you get your dream home without the nightmare build price and then get them ready for approval to begin construction.
We also offer a full range of in-house structural, civil, residential and forensic engineering services for your next residential, commercial, multi-residential or unit development project. To compliment our engineering service we also have in-house local geotechnicians with extensive experience in site investigation and classification for both residential and industrial sites who are fully equipped to assess sites for new homes, renovations and extensions, pre-purchase due diligence, townhouse developments, unit development and commercial structures.
Looking for sustainable living options to save on those ever increasing energy costs! Our energy efficiency assessors are here to ensure your project reaches the minimum 6-star legislated requirements or we can have you living in an environmentally responsible green, sustainable home that is resource efficient.
So don't wait any longer to be living in the home you've been wanting and working so hard for. Let Cyber Services Group organise everything from your plans through to pre-construction documentation
so you can enjoy your dream lifestyle now!
Bendigo Bank- Upper Coomera

http://www.bendigobank.com.au/public/
The Bendigo and Adelaide Bank Group was formed in November 2007 as a result of the merger between Bendigo Bank and Adelaide Bank. A publicly listed company, the group is owned by more than 82,000 shareholders.
Under the Bendigo and Adelaide Bank umbrella, the various parts of our business operate under four distinct brands.
Our retail arm, Bendigo Bank, provides banking and wealth management services to individual and small to medium businesses.
Bendigo Bank is represented in all states and territories with almost 900 outlets, including more than 190 company-owned branches, 275 locally-owned Community Bank® branches, 90 agencies and 1900 ATMs.
Bendigo Bank continues its tradition of adding value for customers through quality personal service and a philosophy of giving back to those communities in which we operate.
Through Adelaide Bank, the group operates a substantial wholesale banking business, providing mortgages to a large number of Australians via a network of brokers and mortgage managers. In addition, Adelaide Portfolio Lending funds aged care and third party credit providers.
.
Club Helensvale

CT Labour Hire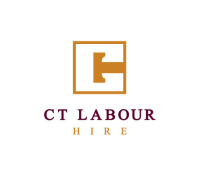 www.ctlh.com.au/
CT Labour Hire specialise in supplying reliable, qualified workers for the Construction, Electrical, Civil, Manufacturing & Warehousing industries.

CT Labour Hire understands the pressures on businesses to find employees that are suitable for the job. CT Labour Hire prides itself on providing a service to our clients to eliminate the hassle of dedicating time to find the right workers.

Our mission at CT Labour Hire is to supply workers to our clients that will not just fill a "void" at the workplace, but to ensure quality and skilled workers are placed to ensure maximum production can still be achieved.

CT Labour Hire takes great care in gathering information to understand the role and skills required. This information equips us to source the most desirable candidates who posses all the skills and experience required to "hit the ground running".

We will source the appropriate person for the job by following our application process which involves screening candidates through a variety of processes such as face-to-face interviews and reference checks with past employers. In turn CT Labour Hire can confidently supply to our clients reliable andskilled employees.

As the employee is directly employed with CT Labour Hire we will take care of wages, PAYG, Superannuation, Workers Compensation and associated administration.

Labour Hire is a fantastic solution for our clients as workers are supplied on an "as needed" basis, therefore, only paying wages for hours the worker has spent on the job.
Cuisine

http://www.cuisinekitchens.com.au/index.html
Cuisine opened in 1983 in New South Wales and subsequently moved to the new factory on the Gold Coast in 1992. Cuisine offer a complete home solution including:
Situated in one of the Gold Coasts most modern Industrial Estates, the Cuisine showroom, design centre and factory are open on a daily basis. A visit to our modern fully equipped showroom is an essential part of the design process. Our fully trained staff will demonstrate the various items of hardware that go into the construction of a new kitchen. We are able to illustrate the full range of materials available for doors, bench tops, kickboards, splash backs and handles. You will be able to touch and feel the different finishes that are available.
Our selection area showcases the different products available from our partners in the industry. We encourage our clients to take samples with them to get a better understanding of how colours change in different environments. After an initial discussion in the showroom one of our experienced designers will visit your home at a mutually agreeable time to get a better understanding of the project and to be able to get a feel for the design characteristics that we are faced with.
The challenge now is to come up with a plan that suits the lifestyle of your family, considers the type of appliances that you intend to use and utilizes the finishes that will complete your dream kitchen.

Our designer will then produce plans that illustrate the kitchen as a finished product; further discussions will then take place to streamline the design. Our designers have the latest drawing facilities at their fingertips; three dimensional illustrations are available as well as floor plans and elevations. Finally the package comes together with the colour selections and the drawings.
If your project requires structural works to be carried out we are able to complete these for you. We have access to reliable fully licenced tradespeople and our onsite supervision will lead to a successful completion of your project. Your renovated kitchen or your kitchen in your new home will be completed on time with the total commitment of Cuisine to make your dreams a reality.
Our factory is modern, clean and equipped with the latest technology to produce high quality products and accurate results. The machine shop is fully computerized and occupies its own 200 sq. m. factory; modern dust extractors ensure a clean, stress free working environment.
The paint shop also occupies its own 200 sq. m. factory. The latest spray booths mean that we are able to produce state of the art finishes in all facets of paint technology. The assembly plant and dispatch area is situated in the main factory which extends to over 700 sq. m. of tilt slab construction.
NuPure

nu-pure.com.au
Nu-Pure Beverages is 100% Australian owned company manufacturing
100% Australian made products.
Our spring water is sourced from specially selected pristine Australian springs,
pure with a natural balance of minerals the way mother nature intended.
At Nu-Pure its all about healthy, natural hydration. Our vision is simple… to refresh
and provide consumers with innovative, premium quality Australian made and
owned beverages that look, feel and taste great!
RA Dibbs & Sons

www.radibbs.com.au
R. A. Dibbs & Sons Pty Ltd was established in 1922 by Reginald Dibbs. After Reginald's sudden death at the age of 55 years Arthur Alfred Dibbs and his brother Victor successfully and proudly followed in their Father's footsteps. From those early days, Arthur and Victor expanded their horizons by servicing all facets of Fumigation, Pest Control and Building Contracts. Arthur and Victor were pioneers in the Australian Fumigations field covering Queensland and Northern New South Wales. In 1980's, Richard was fully trained and licensed in Pest Control and Fumigation through the Queensland Health Department giving him a full open license to carry out Pest Control, Stack, Ship, Building and Silo Fumigation.
Whitewater Marine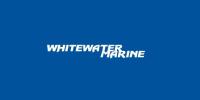 www.whitewatermarine.com.au
With over 25 years of industry knowledge and experience across the board in repairs and servicing, dynotuning, sales and high levels of service you can be assured your dealing with the professional, well trained operators.
Whitewater Marine specialise in new and used E-Tec and Suzuki Sales and Servicing, as well as packaged deals from Australia's favourite, most sought after marine brands such as Stacer and Savage.
STACER MARINE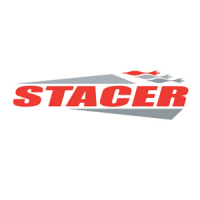 http://www.stacer.com.au/
Proudly the Major Sponsor of the Coomera Magpies since 2010.
Stacer offers a range of low profile tinnies for lakes and estuaries and high sided tinnies for open water
Stacer tinnies have wide beams and high sides making them spacious and very safe to operate. They are easy to drive and handle well in a variety of conditions and are very economical to operate whatever your boating experience.
National Account Manager Drew Jackson says that these smaller Stacer boats are a great option for first time boaties.
"Stacer's range of Open Boats and Prolines are the perfect starter boats and an especially good starter boat for the kids," he said.
"Our open boats feature the high performance EVO Hull while the Proline range features the new Stacer hull design with a v-shape that delivers a superbly soft ride through dams and estuaries.
"Although the Open Boats and Prolines are labelled Stacer's smaller boat range, they surprise everyone with their stability and performance whilst still being very lightweight."
Both open boat models include welded front and rear bench seats, transom handles, anchor shelf and fuel tank rack. The 399 Proline and the 429 Seahorse both carry four people comfortably
The Proline models are designed as a more low profile car topper style dinghy and feature front and rear bench seats and designed with Stacer's Proline Sports Hull for superb stability.
Both Open Boats and Prolines are available with a Stacer Ready 2 Go Package which includes boat, trailer and Mariner outboard for first time boaties to start their fishing lifestyle straight away.
For more information contact your local Stacer dealer or visit Stacer's website
www.stacer.com.au