Sponsors
Active Care Physiotherapy, Chermside

http://activecarephysio.com.au/10/
Kedron Lions welcomes our newest sponsor for season 2017 - Active Care Physiotherapy, Chermside.
Nick Campbell and Jake Waldron will be providing specialist support to our Senior Men's and Women's teams throughout the year to keep us fighting fit.
Located in the Chermside medical precinct, The Active Care clinic provides a full range of wellness services including physiotherapy, podiatry, remedial massage and dietitians to keep you performing at your optimum.
If you need help getting back to performing at your peak, get in touch with Nick or Jake at Active Care Physiotherapy, Chermside and mention that you're from the Kedron Lions.
Kedron Veterinary Clinic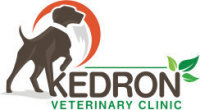 www.kedronvet.com.au
Kedron Veterinary Clinic provides modern, professional and affordable health care for your pets. We aim to make your pet feel at ease in our clinic with a caring and gentle approach to treatment and consultations. Our dedicated staff and leading veterinarians are all passionate about pets and avid animal lovers.
Grill'd Chermside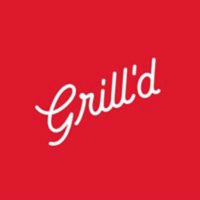 https://www.grilld.com.au/restaurants/queensland/brisbane/chermside
"For me, it's almost unbelievable to think that it's been 12 years since the idea of Grill'd was born."
"A decade on, our purpose hasn't changed - to make burgers that are good for you, good for the soul and good for the community. We're committed to providing our guests with the tastiest healthy burgers going around, ensuring that we source only the highest quality and premium ingredients from local suppliers.
I'm proud that we only use 100% grass-fed beef & lamb and chicken that is 100% free from antibiotics & added hormones. In fact, some of the beef that is used comes direct from my own farm located in the cool climate region of the Mornington Peninsula, Victoria.
If you're reading this right now, I just want to say a genuine thank YOU for believing in Grill'd and for your support."
Simon Crowe, Grill'd Founder
VIEW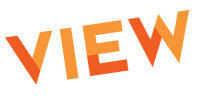 http://viewhotels.com.au/brisbaneriverviewhotel/
The BRISBANE RIVERVIEW HOTEL is set within one of Brisbane's most beloved inner city suburbs, Hamilton, overlooking the Brisbane Rver just 5 minutes drive to the Brisbane CBD and 10 minutes drive to Brisbane International & Domestic Airports.
The Sporting Globe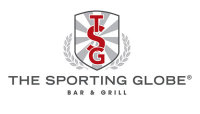 http://www.sportingglobe.com.au/whatson
The Sporting Globe – Chermside
HAVE YOUR NEXT EVENT WITH US
At The Sporting Globe Bar & Grill – Chermside we have a versatile function room, catering for a range of events from casual birthdays to formal receptions, club presentations and corporate events.
Our function manager will tailor your event to the desired style and budget. Our packages cater for sit down dinner and cocktail events, with per head or per platter pricing. We also provide A la Carte service for small groups.
Overlooking Gympie Road with both an inside and outside area the upstairs deck is a perfect location for your next event. The room overlooks the restaurant with the perfect view of our Jumbotron and includes your own private bar, 2 x 55" HD screens perfect for slide shows and videos as well as our sound system that is equipped with a modern music library or can play your own iPod. We also provide in-house DJ's or bands on request.
Book your function today to be part of Chermside's newest attraction!
All Cool Industries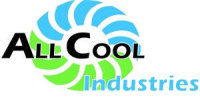 http://www.allcool.com.au/
Your Air Conditioning and Refrigeration
EXPERTS
At All Cool we work hard to make sure that you receive excellent customer service every time.
Punctual and Reliable

Quality brands including Panasonic & Daikin

High Quality Workmanship

Honest & Friendly Technicians

Free On-Site Installation Quotes
Albion Hotel

http://www.thealbionhotel.com.au/
Albion Hotel now a club sponsor!
The Albion Hotel has been a terrific supporter of the Kedron Football Club in recent years and we are pleased to say that support will continue into the foreseeable future. Thousands of dollars have been raised through the Friday raffles and the Albion Hotel issued Kedron Football Club loyalty card not only provides the holder with a 10% discount off food and beverages but also delivers a cash benefit to the club.
KP Hotel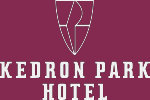 http://www.kedronparkhotel.com.au/
At The Heart of Our Community
We strive to be at the heart of our local community by providing a place for friends to meet, for families to relax and to host local functions and events.
Sponsorship
The KP Hotel issued Kedron Football Club loyalty card not only provides the holder with a 10% discount off food and beverages but also delivers a cash benefit to the club.