About CAFL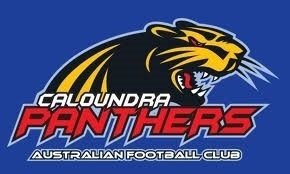 Welcome to the Caloundra Australian Rules Football Club Inc.
Caloundra Football Club (CAFC) is a community based Australian Rules Football club, aiming to develop football for junior and senior players and provide opportunities for active participation for all members within a successful club environment.
There are over 200 junior boys and girls and 80 senior players registered, with this number increasing each year as the AFL code grows stronger in Queensland.
Club Background
Caloundra Australian Rules Football Club was founded in 1973 and played its first three years of football at the now Caloundra Airport. In 1976, the Panthers moved to North Street where we now call home. The first team from Caloundra was made up of an untraditional mix of Rugby League, Rugby Union and ex-Victorian players who just wanted to have a run on the weekend. By the late 1980's, Caloundra were a force to be reckoned with, winning back to back senior flags in 87 & 88, 91 & 92 & 2010.
In 2012 we had over 11 Junior Teams compete in the Sunshine Coast competition with the u16's and the seniors winning their respective Grand Finals.
Up until the end of 2012 the Panthers had been divided into Senior & Junior sections. From 2013 Caloundra Australian Rules Football Club officially became one club made up of Senior & Junior players, members & supporters. Strengthened from the unification, CAFC has played finals in junior, reserves and seniors the last few years and are determined to go all the way in 2016!
Both the junior and senior divisions share the same passion for football and are committed to upholding the clubs values:
Honesty - to do what we say we'll do, on and off the park.
Respect - for our team mates, coaches and coaching staff, umpires and other volunteers who help run our great game.
Sportsmanship - to play the game to win, but hard and fair, and demonstrate good sportsmanship. Be modest in victory, gracious in defeat.
Commitment - put the effort in and train the way we'll play. There are no shortcuts.
Focus - to live by our team goal to "win the moment".
Club Success
There have been many original Caloundra players going on to make it in the highest level:
Jason Millar - Brisbane Bears
Nathan Clarke - Brisbane Lions
Austin Lucy - Essendon Bombers
Chris Smith - Fremantle Dockers
Dan Dzufer - Brisbane Lions
Sam Reid - Western Bulldogs & Greater Western Sydney Giants
Ben Thompson - Carlton Blues
Eric Hipwood - 2015 NEAFL player and selected in round 1 of the 2016 AFL draft
Gareth Hunt - 2015 U18 QLD State representative and nominated for the 2016 AFL draft
Senior Coach Russell Evans - Port Adelaide
4 x U14 juniors - represented QLD at 2015 State Championships
5 x Senior players - nominated for the Division 2 QLD State