Sponsor Information
Australian Off Road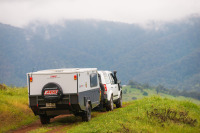 www.australianoffroad.com.au
Australian Off Road is proudly sponsoring Adam McCarthy for the 2016 season. AOR is also the sponsor of the Ladies High Tea and weekly Joker Poker.
Australian Off Road is the leading manufacturer in off road caravans and camper trailers. Australian owned and operated, AOR is based locally here on the Sunshine Coast. Renowned for Quality, Innovation, Community and After Sales Service - Australian Off Road is the creative heart of the off road industry.
Container Caps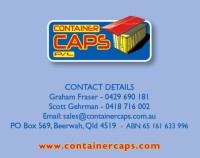 www.containercaps.com.au
Container Caps is proudly sponsoring Mitch Fraser for the 2016 season.
Container Caps have created a revolutionary Australian-made product, which not only protects your valuables, but extends the life of your shipping container storage too.