Welcome!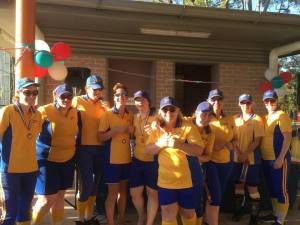 Thornleigh Blue Jays Softball Club
!Welcome to Summer Softball!
Join us at Hayes Park, Galston Rd, Galston ( opposite Galston High School)
September through to March
We play each Saturday at the same place and the same time

Batterup & teeball through to Seniors' Competitions
Season Starts Sat 8 September 2018
Grand Final Day Sat 9th Match 2019
Interested in playing Winter Softball?
Join the Blue Jayes at St Ives From April to August in the North Shore District Softball Competition. Click on the Notice Item below to reach our Winter Website