How it works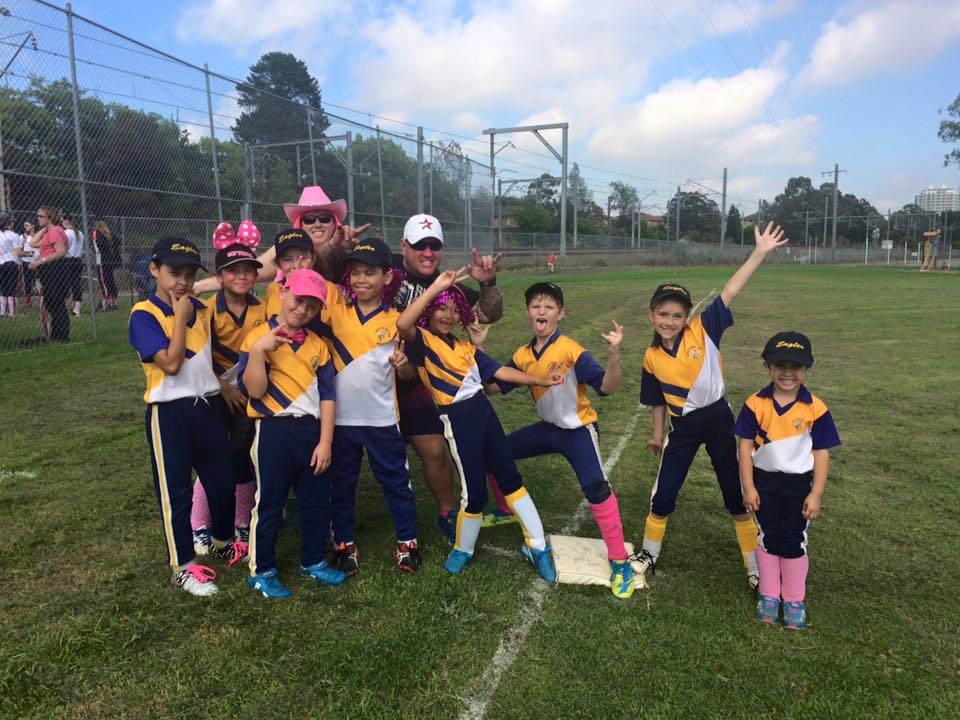 We're extremely passionate about softball at Eagles.
Softball is a summer sport played at the same time, same place each week. Our season runs from early October through to March with a break over Christmas.
We have competitions for juniors from 3 years of age right through to senior ladies, mens and those who want to play with family and friends in a mixed competition. The great thing about softball is that anyone can play. It's a welcoming sport with people of all skill levels giving it a go!
Softball is the kind of sport where you make friends for life. Oh and did we mention all new junior members also receive a new glove and ball when registering?
What is the difference between teeball and softball?
In simple terms, teeball is a modified version of softball for our youngsters to learn the basics. The biggest diference is that players hit the ball off a stationary tee. Most people are familiar with this version - almost everyone played it at school at some stage! Players in the U7s, U9s and U11s competition play teeball.
All other competitions play softball which is hitting off a person who is pitching the ball to a catcher. There are varying versions of softball, for example there are different sized balls depending on your age - but this is all you need to know at a high level.
When do teams play?
Junior competitions through to Mixed Division 3 and B Reserve and Grade ladies are played on Saturdays at International Peace Park, Seven Hills.

Senior ladies and Mixed Division 1 and 2 are played on Saturdays at Stanhope Gardens.

Men's competition is played on Friday nights at Stanhope Gardens

Over 35 ladies competition is played on Wednesday nights at Stanhope Gardens.
When is training?
We train each Tuesday at International Peace Park, Seven Hills with the team coaches setting training times.
How do I register?
We're glad you asked! You can register online here. If you have any questions, please don't hesitate to give our Club President Lynn Eastcott a call on 0422 665 336.