Jets Home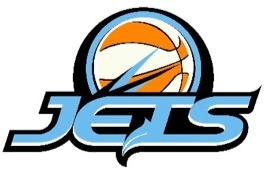 2019 Winter Season
Registration is now open
Members currently playing in the 2018/19 Summer Season will receive an invitation and link to register for the 2019 Winter Season.
New members, or past members who are not playing in the current 2018/19 Summer Season, should contact Rob Heron, Teams and Coaching Coordinator, attphys@iinet.net.au, 0422705840 to discuss possible team placement.
Registrations and fees must be finalised by the due date stated in the invitation or your child may not be placed in a team.
Age Groups
Age groups WILL NOTCHANGE from the 2018/19 Summer Season. The following age groups will apply for the new season, however some younger players may be placed in teams in higher grades as permitted under By-laws and at the club's discretion.
Born between 1/7/2011 and 30/6/2013 8s

Born between 1/7/2009 and 30/6/2011 10s

Born between 1/7/2007 and 30/6/2009 12s

Born between 1/7/2005 and 30/6/2007 14s

Born between 1/7/2003 and 30/6/2005 16s **

Born between 1/7/2001 and 30/6/2003 18s **
**These two age groups are combined for the girls competition
You might like to read more detailed information regarding the Willetton Basketball Association Junior Competition…Read more
The 2019 Winter Season will run from Monday 29 April 2019 (after School Holidays) to Saturday 21 September 2019 (up to School Holidays).
Total fees are $225.00 for each child for the whole Winter Season. This is made up of a club fee of $95.00 per child that includes team nomination fee, training court hire, playing top hire, insurance, wind-up, trophies and other club administration costs. The balance of $130.00 is an Association per player fee that covers the season game fees - going toward payment of referees, Stadium court hire and other competition day expenses.
Please note that a $30 / player / annum levy has been introduced by and payable to Basketball WA (BWA) for 2019 and this fee will be automatically added to the Jets and Association payments when registering online.