Welcome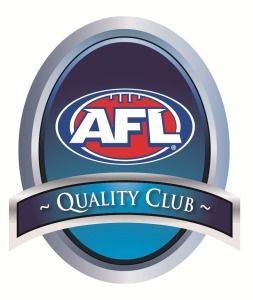 2017 AFL Canberra Club
of the Year
The Bulldogs Experience
Life is better as a Doggie!
The Tuggeranong Bulldogs are a strong family-oriented ACT Junior Sports Club, committed to providing a great atmosphere and opportunity for its players and supporters to get involved in sport and be part of a fantastic community. This commitment saw our great Club awarded the 2017 Prime Minister's Trophy as the AFL Canberra Club of the Year.
We are the longest serving Club in the Tuggeranong Valley, with our history dating back to 1968.
We train at Gordon Oval 201, behind Lanyon Vikings Sports Club with the Lanyon Marketplace in close proximity and cater for girls and boys aged 5 to 16 years of age.
Along with the benefits of sport, our values include teamwork and fair play. The Bulldogs experience delivers just that!
The Bulldogs offer:
A family friendly environment.

An opportunity to belong to a fantastic community.

Regular community nights, where dinner is on us!

A Kick Start Program with scholarships, enabling kids that otherwise would not be able to play our great game, a chance to get involved.

Social activities throughout the season.

Accredited coaches. All our coaches receive formal training and accreditation through the AFL, and

Partnership with the Tuggeranong Hawks and Greater Western Sydney (GWS) to promote AFL in the Tuggeranong Valley.
Feel free to have a look around and don't hesitate to give us a call if you have any questions.
To find out more about registering with our club click here
---
Email: playafl@tuggeranongbulldogs.com Mail: PO Box 1402 Tuggeranong ACT 2901 Facebook: facebook.com/TBJAFLC Twitter: @BulldogsJAFC