About Us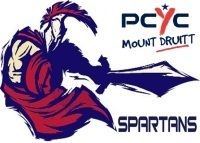 POLICE CITIZENS YOUTH CLUB MT DRUITT RUGBY LEAGUE
PCYC acknowledges Aboriginal and Torres Strait Islander peoples as the original custodians of the lands on which our Clubs operate. We are committed to promoting reconciliation between Aboriginal and Torres Strait peoples and the broader Australian community.
WE GET YOUNG PEOPLE ACTIVE IN LIFE
WE DEVELOP THEIR SKILLS, CHARACTER AND LEADERSHIP
WE REDUCE AND PREVENT CRIME BY AND AGAINST YOUNG PEOPLE
PCYC was established in 1937 by Police Commissioner William John Mackay. It was a partnership forged with the community via Rotary to provide young people with a safe and positive alternative to the streets. Over 75 years later that vision has grown and PoliceCitizens Youth Clubs NSW is one of Australia's leading youth focussed organisations. We provide an extensive and varied range of fun, safe activities for young people and the wider community. We are focussed on the reduction of crime by and against young people and on the promotion of citizenship within communities across the state.
All Coaches, Managers, Trainers and Volunteers all undergo compulsory CHILD SAFETY CHECKS as well as compulsory POLICE CHECKS to ensure all participants at PCYC are in the care and control of only the best of Volunteers and Staff.
PCYC is about young people. We give young people a range of choices - to relax, hang out with friends, get involved in a team sport or join in any of the activities we run.
We have over 85,000 members and will grow the amount of clubs we have across the state in the next few years...
GETTING YOUNG PEOPLE ACTIVE.
With 59 clubs in NSW, there's a great range of activities to get involved in, from sports like basketball, futsal, wrestling, martial arts, or badminton to activities like dancing, band nights, music, digital photography, and more.
Our Clubs also there to just "drop in", with areas free to use and full of video games, TV, lounge, and pool tables. Somewhere safe, and somewhere to be with friends and have fun.
DEVELOPING YOUNG LEADERS.
Young people learn to be leaders. A wide range of sport options, music programs, life-skills, self-development projects, homework clubs and more give kids the chance to become leaders, and feel good about themselves.
Many Clubs now have young people active our Blue-Star youth development program, and on the Club Management Committee. Every year, two young people are elected from our Blue-Star program and appointed to serve on the PCYC Board.
PROTECTING YOUNG PEOPLE.
PCYC is a leading agency in the reduction & prevention of crime, by and against young people. When it comes to violence, young people are much more often a victim of crime than the offender. So teaching self-protection and building personal values & respect is so important.
Reducing crime is something we all care about. In PCYC, our Police Youth Programmers stay in touch with the needs of local young people. Often, they'll start new sports & activities at the Club to attract young people.
PCYC activities for the entire Family.