Team Managers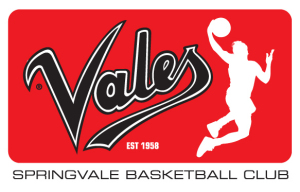 CLICK HERE TO REGISTER AS A TEAM MANAGER
Team Managers
Each team at Vales Basketball Club must have a Team Manager who is usually a parent of one of the Registered Players. The Team Manager acts as the first point of contact for parents and carries out administrative duties on behalf of the team. The Team Manager is generally responsible for off-court team management activities while the Coach is responsible for on-court team management activities.
The club fully supports it's Team Managers throughout the season and provides a full list of Team Manager duties and required forms prior to the start of the season. The following is a summary of Team Manager duties:
Team Manager Duties
Prior to start of competition season:
Notify Parents of Fixture Times for the grading phase.

Organise Player and Parent Scorer Roster
Gameday
The team manager also looks after the game day running of the team which typically involves;
Preparation of a scoring and assisting parents who are new to scoring.

Adding their team players to the touch screen on game day.

Adding new or fill in players to the touch screen in the proper manner.

Ensure a fully equipped first aid kit is available on game day and at training.

Distribute any communication from the club.
During the competition season:
Ensure Players name and numbers are on the computer / score sheet at each game.

Send reminder email to parents on a weekly basis of game time and venue

Explain scoring to inexperienced Parents

Remind Parents of information available on the Vales Basketball Club Facebook Page and Website.
End of competition season:
If the team makes the finals, ensure Parents/ Players are aware of venue and time

Advise Parents/ Players of end of season celebration details.
ONCE PER SEASON
Complete a "Scorer's Roster" (Each player's parents are required to score the games).
WORKING WITH CHILDREN CHECKS
Every team manager 18 or older must have a Working With Children card.
The Club has adopted the policy set by Basketball Victoria and the Vales Basketball Club, team manager over 18 years in age and parents who are supervising children at training or games, to comply with the Victorian Govenment Working with Children Check. The form is available from, and can be submitted at, any Australia Post outlet.
For more information see the information sheet in downloads or visit the Victorian Government website: www.justice.vic.gov.au/workingwithchildren
The Working with Children (WWC) Check commenced in April 2006 and it contributes to the safety of Victoria's children when they are being cared for, or participating in a range of activities. The WWC Check creates a mandatory minimum checking standard across Victoria. The WWC Check helps to keep children safe by preventing those who pose a risk to the safety of children from working with them, in either paid or volunteer work.
Domestic Competition Scoring
SportingPulse is the computer scoring system used at Dandenong Basketball Stadium which have produced a scoring video to assist parents who would like to learn and understand how to score using the touchscreen system. See Club Downloads or see below
View scoring action guide
---