Home Page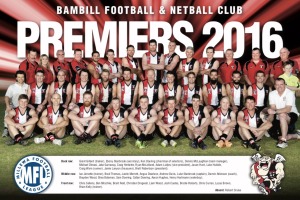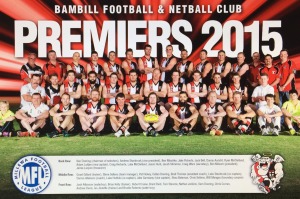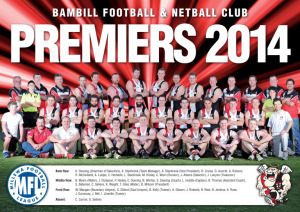 The Home of the Mighty Saints
Bambill Football Netball Club
2018 Season
PROFESSIONAL-PROUD-UNITED-COMMITTED
The Bambill Football and Netball Club is one of six teams in the Millewa Football League. The club has seen success on both the football field and netball court over many years.
The Club prides itself on being a family club. The club would like to sincerely thank all sponsors, members, players and supporters that drive Bambill to be the successful club it is today.
2018 COMMITTEE
PRESIDENT: Brett Robertson
VICE-PRESIDENT: Craig Herberte
TREASURER: Jamie Lanyon
SECRETARY: Ebony Stanbrook
COMMITTEE MEMBERS: Karlene Kakahi, Graham Robertson, Roanna Gathercole, Jane Boulton, Andrew Stanbrook, Brodie Roberts, Luke Hubble, Donica Foster, Adrienne Fielding, Peter De Tarczynski, Jordan Faulkhead & Jeremy Adams
2018 COACHES
Mens' Football Coach- Jeremy Weinert
Men's Assistant Coach- Andrew Davis
Women's Football Coach- Luke Hubble
Women's Assistant Coaches- Billy Fishwick & Bruce Foster
Head Netball Coach- Lauren Cain
WHAT'S ON!!
BFNC Jumper Presentation Eveing: Friday 13th April 2018. Men's Football, Women's Football & Netball will be all presented with there 2018 playing guernsey/dress. Dinner will be provided. Further details to follow- keep an eye on our facebook page.
To keep up to date LIKE/FOLLOW Bambill Football Netball Club on Facebook and Instagram!