First Kicks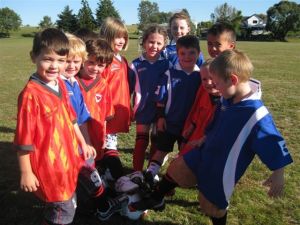 First Kicks Co-Ordinator: Tania Hall - 021 2333299
First Kicks is held each Wednesday at 4.30pm at Sherwin Park beside the Te Awamutu Intermediate.
It is for children aged 5-6yrs old.
To register click on the Logo on the right of our 'News' Page or go along on the night to speak to Tania.
Children will be issued with a shirt to wear on the night - they just need boots, socks and shorts.
All parents & Voulunteers welcome
Any cancellations due to weather will be posted on this website on the 'News' Page as well as on our Facebook page. We try to have the decision made by 4pm at the latest.