Enter Results On-Line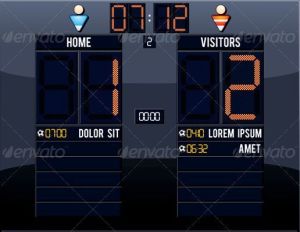 Results On-Line Information
Results can be entered on-line via Sporting Pulse (GoalNet) Passport link.
Access is done by first creating your account and then providing the email addressed used to the club Administration Manager, who provide team access to the Sporting Pulse (GoalNet) Passport system.
The website is refreshed often so results wont appear till the next update/refresh.
If you have made an error, please email your associated convenor to ask NFF to make the correction.
Midget Convenor - TBA -
Junior Convenor - TBA -
Youth Convenor - TBA -
Senior Convenor - TBA -
It's the duty of the home team to enter the results however if being done on-line either the home or away team can enter the results.
Disputes in scoreline needs to be emailed to the associated convenor for sorting with NFF.
Results must be entered by no later than 5pm on the playing day. Where the fixture is finishing at 5pm or is being played after 5pm, NFF as the competition managers will know the result is being entered after 5pm, instead please enter the result as soon as you can after the game.
Instructions
Step 1 Go to the following webiste Sporting Pulse (GoalNet)
Step 2 Enter your login and password
Step 3 From the side-bar (located on the lefthand side), click on Match Results
Step 4 Amend the playing dates to view the weekend you wish to see
Step 5 Click on Enter Quick Results to view all the fixtures for the selected
period you entered in Step 4
Step 6 Enter the number of goals each team has achieved and select from the
drop down box per team, which team Won, Lost or select Draw if
the game was a draw.
NOTE: DO NOT SELECT ANY OTHER OPTIONS FROM THE DROP DOWN BOX
Step 7 Click on Save Quick Result (located on the bottom of the page)
Step 8 Click on Logout (located on the top right of the page)