New Thirds Competition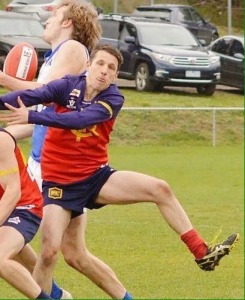 The Club is excited to announce that we will be entering a new, third, open age team in 2017. This means that we will have three open age teams, as well as the under 18's.
We're still to finalise exactly which competition this team will play in, but there are a few options. We'll keep you posted, but travelling shouldn't be too much of an issue. Games will be played early enough to get back and watch some of the reserves and all of the seniors. We ...feel this will give those who struggle to be able to commit to training, as well as some under 18's that we may otherwise lose, an opportunity to still have a kick and be a part of our great club.
In 2016, we had 50 players play in our successful reserves team throughout the year. This, along with others not playing because of not being able to train and under 18's coming up, we don't think numbers will be an issue.
Like the other two teams, players can be promoted, demoted and trapdoored across all three teams at any given week.
We will keep you posted with any further developments.
Tag your mate who will likely be 'finding form' in the thirds.