Windale Eagles 50 Years & Going Strong



No1 Rule of FOOTY:
Check out the New photo galleries
I hope to soon have a gallery for each team
Please forward me any pics or you can call Jackie on
Newcastle Permanent Knights Mini & Mod Holiday Coaching Clinic Come along and meet our NRL squad whilst having fun learning new Rugby League skills on EnergyAustralia Stadium. You will receive a Knights Coaching Clinic T-Shirt, Rugby League Football, Newcastle Permanent Drink Bottle and a Knights Showbag. Date: Thursday 8th April 2010 Time: 9:30am - 12:00pm (Mini) 1:00pm - 3:30pm (Mod) Location: Energy Australia Stadium Cost: $30.00 Closing Date: Registrations close at 5pm Thursday 1st April. No Registrations will be taken after this time.

0466652679 to arrange photos

Well what can I say another awesome day of Rugby league on sunday from the

u7's right through to the u17's

I am soooooo excited to see what the double header this weekend the 27th & 28th have to bring

woohooo bring on the season..

The u10's are Back Baby thanks to Peter Kennedy we still need a few more players to keep them going strong...

I would like as many families,Players,Parents & spectators to sign up to the community group on the left hand side menu I will be sending the newsletter via email & any other updates as well...

There will be a Leaguesafe course very soon held at windale it will cost $25 per person that is interested & you must be 17yo+please see Robyn if interested in doing the course.

There is also a referee course coming up you must be 14yo+ please contact referee@arl.hl.com.au for further info..

Coaching courses are also coming up but again I am waiting on more info before I can post it.

Please Do not Hesitate to contact for any information & use the sms service for any updates through the season. I would Also like to start a weekly Star section for all teams & individual players on the website I just need to hear from the coaches & managers from all teams after each game so I can put the stars in the newsletter & on the website..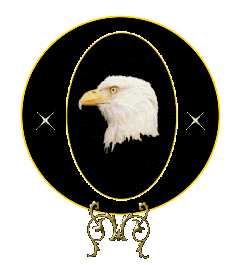 Don't waste time on the phone or sit there wondering what the latest update is. Find out instantly and easily Wet weather Updates game changes etc- direct on your mobile with BounceBackSMS. Simply text JNREAGLES to 19922767 and get the latest information in an instant.

Wet Weather # 1900920262 or if you
Regos are still being taken everyTuesday & Thursday
from 4pm -6pm till the end of June.
Hope to seee you there.
If you need any other info please email windalefooty1@dodo.com.au