Weekend Draw 14 July 2018
Bankstown Bulls Weekend Draw 15 July 2018 for Round 14.
Ruse Park will be hosting 7 games on Saturday.
No games for Under 13 to A/Grade. Under 12 have won on forfeit.
Printable Draw is available for download.
The Bulls Sports Fundraising Dinner will be held on Saturday 21 July 2018 at Emporium Function Centre, Bankstown starting from 6pm. The main speaker will be former Bulldogs & International forward Frank Pritchard with plenty of entertainment and prizes to be won on the night. Money raised from this event goes towards Presentation Day to be held later in the year.
Tickets are just $75 each which includes Mezza, Main Meal, Dessert, unlimited Drinks (excluding spirits) and Entertainment. Tickets can be purchased by calling a member of the executive or by contacting the team coach or manager.
Click on ground name for map of venue
SATURDAY 14 JULY 2018

RUSE PARK (Stacey St Sth & Gartmore Ave, Bankstown)
Under 7/2 (Bill) vs Greenacre 9:00am
Under 7/1 (Rabi) vs Greenacre B 9:45am
Under 8/W (Chris) vs Moorebank 10:30am
Under 9 (Buddy) vs Bank Sports 11:20am
Under 10/2 (Chris) vs Bank Sports 12:10pm
Under 11/2 (Chady) vs St George B 1:00pm
Under 11/1 (Brian) vs St George 1:50pm

HAMMONDVILLE OVAL (Heathcote Rd, Hammondville)
Under 5 (Amanda) vs Moorebank 9:00am

BEGNELL OVAL (Madeline St, Belfield)
Under 6 (Anthony) vs St Johns 9:00am

SMITH PARK (Lehn Rd, East Hills)
Under 8/B (David) vs East Hills 10:30am

PETER HISLOP PARK (Everley Road, Auburn)
Under 10/1 (Zahi) vs Berala 9:00am

SUNDAY 15 JULY 2018
No Games

WEEKEND OFF
Under 12 (George.N) WOF
Under 13/2 (Ahmed)
Under 13/1 (Karam)
Super 15/1 (Joseph)
Under 16/1 (George.F)
Super 15/2 (Huss)
Under 16/2 (Abdul)
Under 17 (Vince)
A/Reserve (Macca)
A/Grade (Abdul)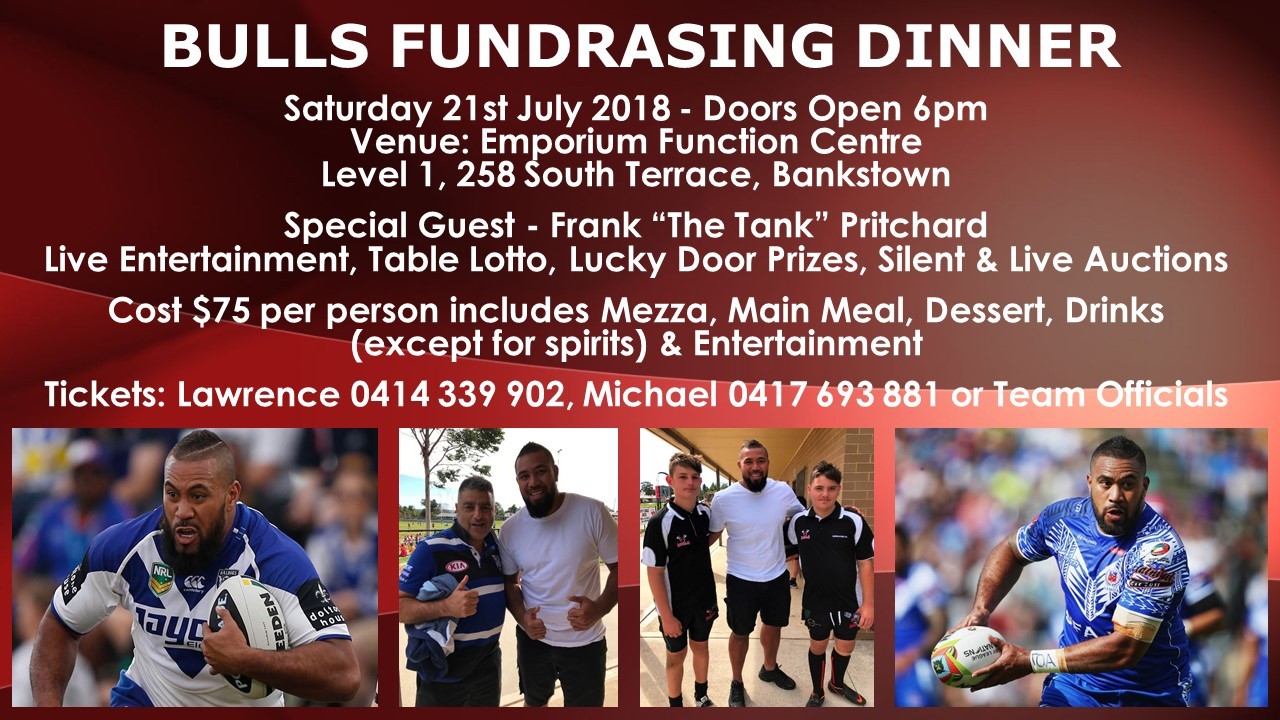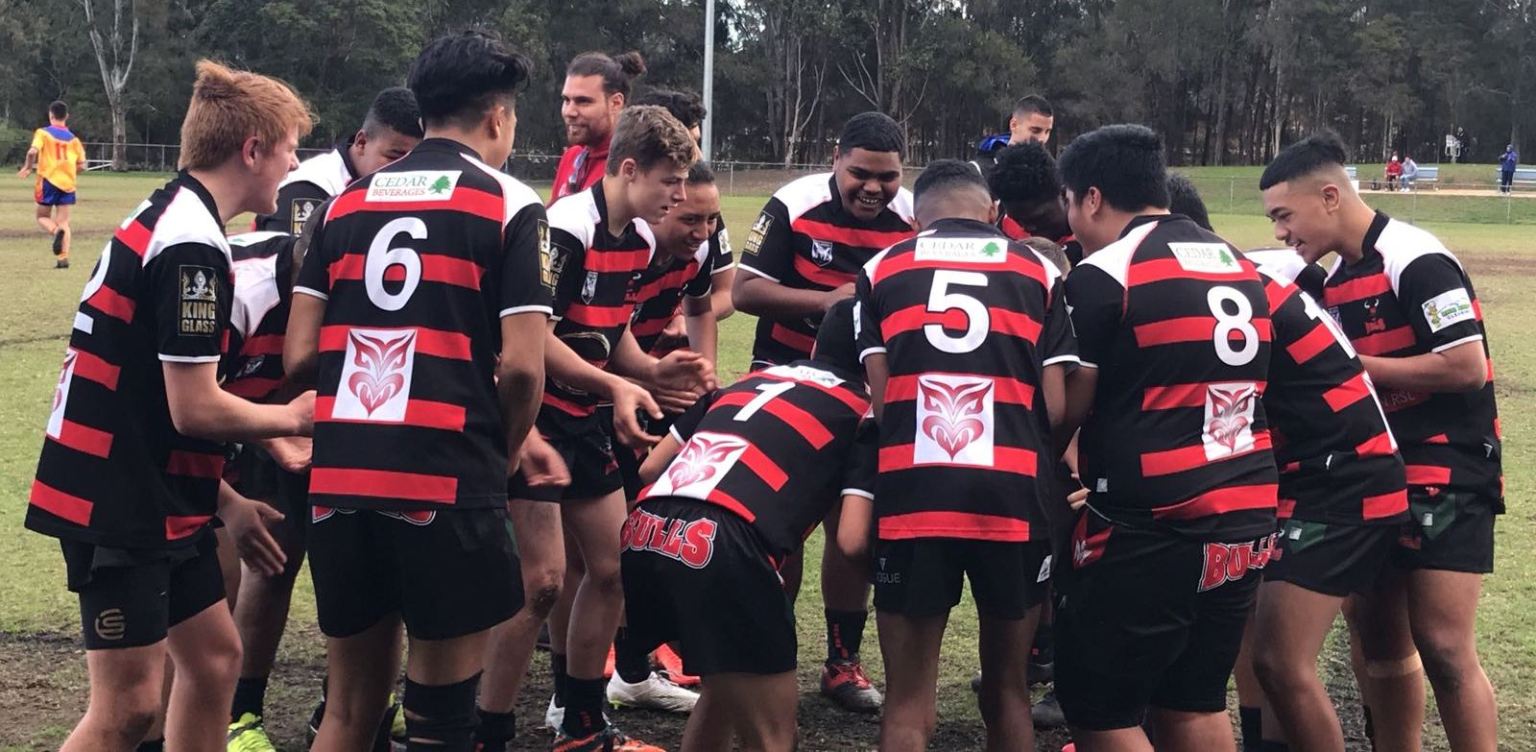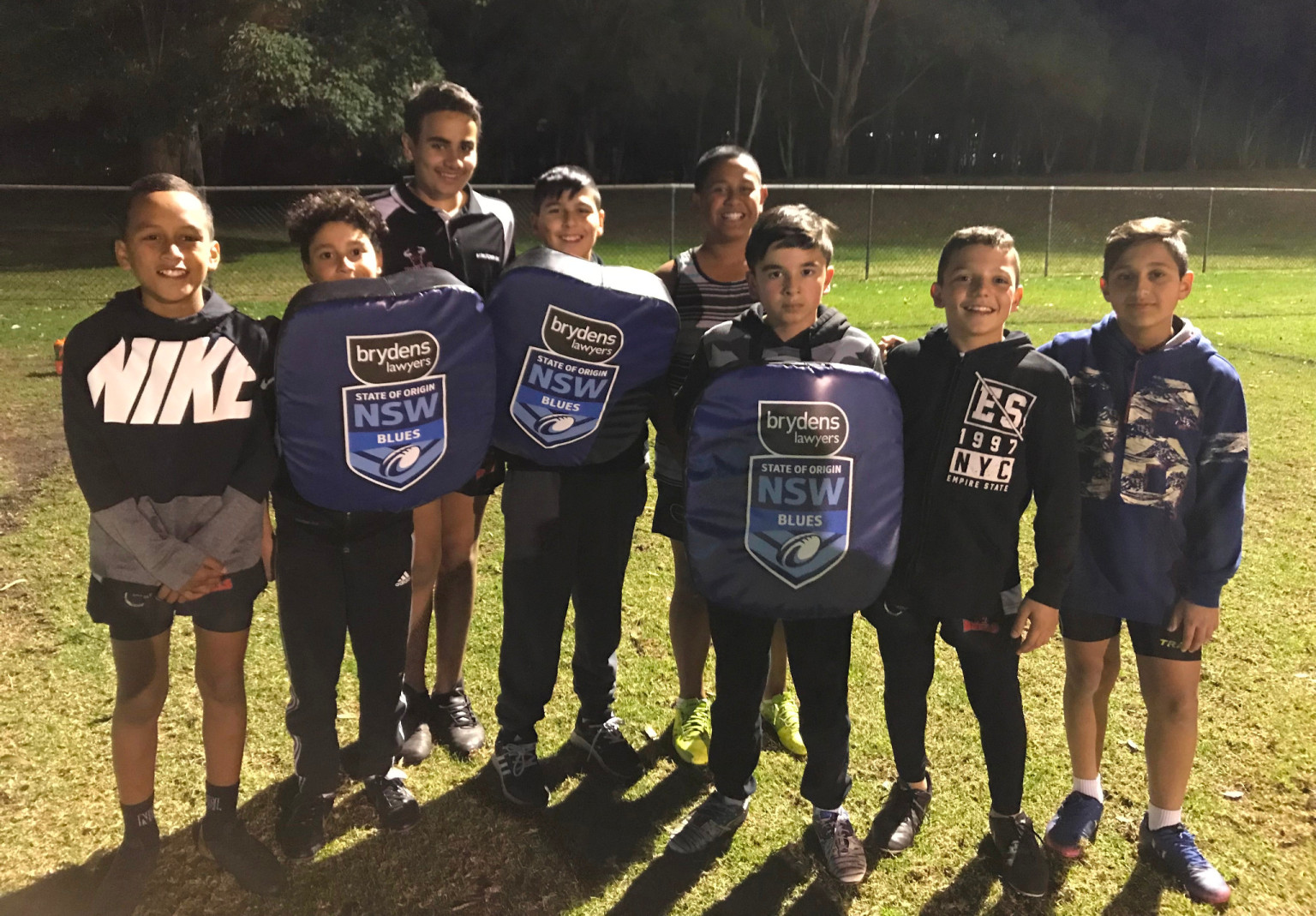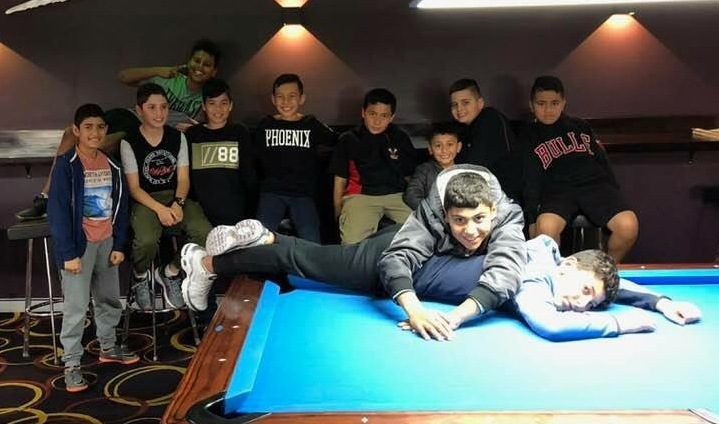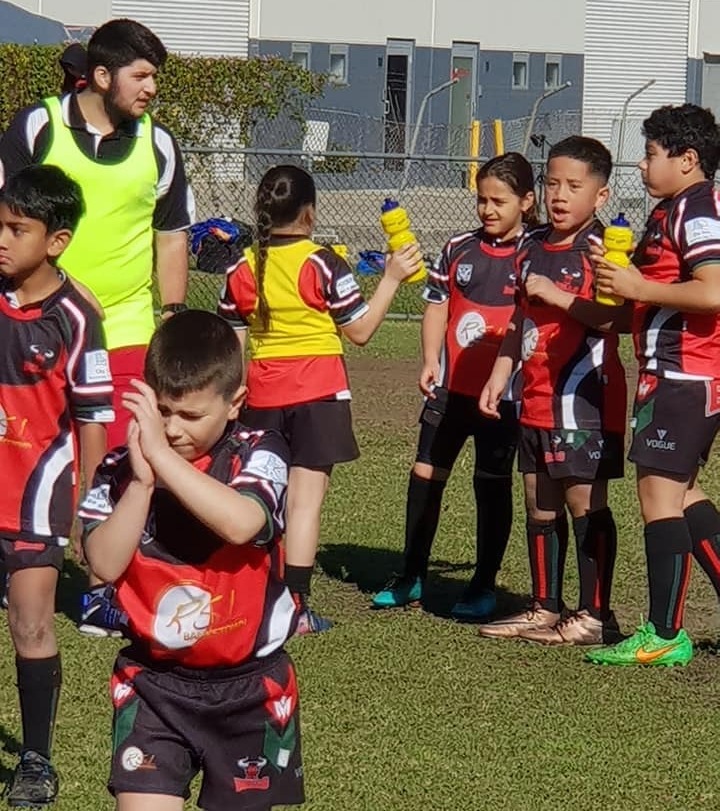 #BankstownBullsJRLFC
Last Modified on 11/07/2018 19:16