Register Now for Sports Trainers Courses
The registration for the 2011 offering of the ARL Sports Trainers Courses are now open.
The courses are being offered for registration through the ARL National Database and its PayMySport facility.
On the right hand side of this website there is a 'register online' button as shown below.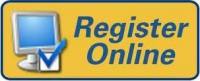 Click on this button and you will be redirected to the online registration page where you will be required to enter your details to register into your desired course.
Included in this registration process is an ability to pay for your course fees online via credit card and the PayPal facility. If you do not wish to pay online you can send a cheque or money order to Newcastle Regional Rugby League at BOX 527 Salamander Bay NSW 2317. If you are posting cheques or money orders please ensure that you include a copy of your registration details to allow accurate accounting for the course you wish to attend.
Once you have completed the registration online please ensure you print a copy of your reciept for your records whether you have made a payment or not.
The courses currently advertised and open for registration are as follows;
Leaguesafe Courses
East Maitland Bowling Club - 9 March 2011 commencing from 6.30pm
Newcastle Leagues Club - 16 March 2011 commencing from 6.30pm
Newcastle Leagues Club - 23 March 2011 commencing from 6.30pm
FAO Courses
Level 1 FAO Course @ Newcastle Leagues - 12-13 March 2011 commencing from 9am
Level 2 FAO Course @ Newcastle Leagues - 11-13 March commencing from Midday
For more information on any of these courses, registration or payment of fees
please contact Jamie O'Connor on 0400 821 003 or jamieo@crlnsw.com.au
Last Modified on 15/02/2011 12:47