REMINDERS - NO SMOKING AT JUNIOR VENUES
The Tobacco and Other Smoking Products Act 1998 was recently amended and from 1 September 2016 smoking is banned within 10 metres of viewing and playing areas at under 18 sporting events. The ban also applies during training and at any interval or breaks in play.
Queensland Health, as part of its state-wide regulatory compliance program, is undertaking compliance monitoring activitites. These activities will be conducted locally by environmental health officers from the Metro South Public Health Unit during training sessions and/or days when games or matches are played.
Posters, factsheets and smoke-free signage for sporting organisations about the changes to tobacco legislation from 1 September 2016 can be obtained by accessing the QLD Government website, click on the sign below: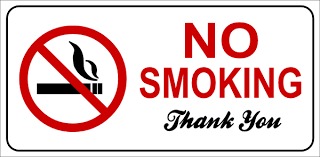 PLEASE NOTE: Some clubs already have a SMOKE FREE policy at all times, so please check on arrival.
Last Modified on 06/01/2017 11:54