SAD PASSING - GBJRL LIFE MEMBER MICHAEL MCGUINNESS
We have been advised of the sad passing of GBJRL Life Member – Michael (Mick) McGuinness on Saturday 22 October 2016.
Family and friends are invited to celebrate Micks Life at the West Chapel, Mt Thompson Crematorium, Nursery Road, Holland Park on Friday 28 October 2016 commencing at 12 noon.
Mick McGuinness - Story
The "elder statesman" of the Greater Brisbane Junior Rugby League Life Members, Mick McGuinness began his involvement with junior rugby league as the BJRL Registration Committee Member from 1959 to 1967.
After taking on that initial role, he then performed various roles a number of organisations, including that of Brothers St Brendans as a Treasurer and Committee Member from 1964 to 1968 and awarded Life membership in 1966.
He was also a Brisbane Junior Rugby League Committee Member in various guises, including as Grounds Committee member and Finance Committee member.
He was awarded Life Membership of the Juniors in 1972 and in 1984, Mick was awarded a BJRL 20 Year Service Blazer. In 2001, his contribution to junior rugby league was again acknowledged with the awarding of a Meritorious Service award.
In 2012, Mick was appointed as the GBJRL Patron.
Click here to view MICKS PROFILE.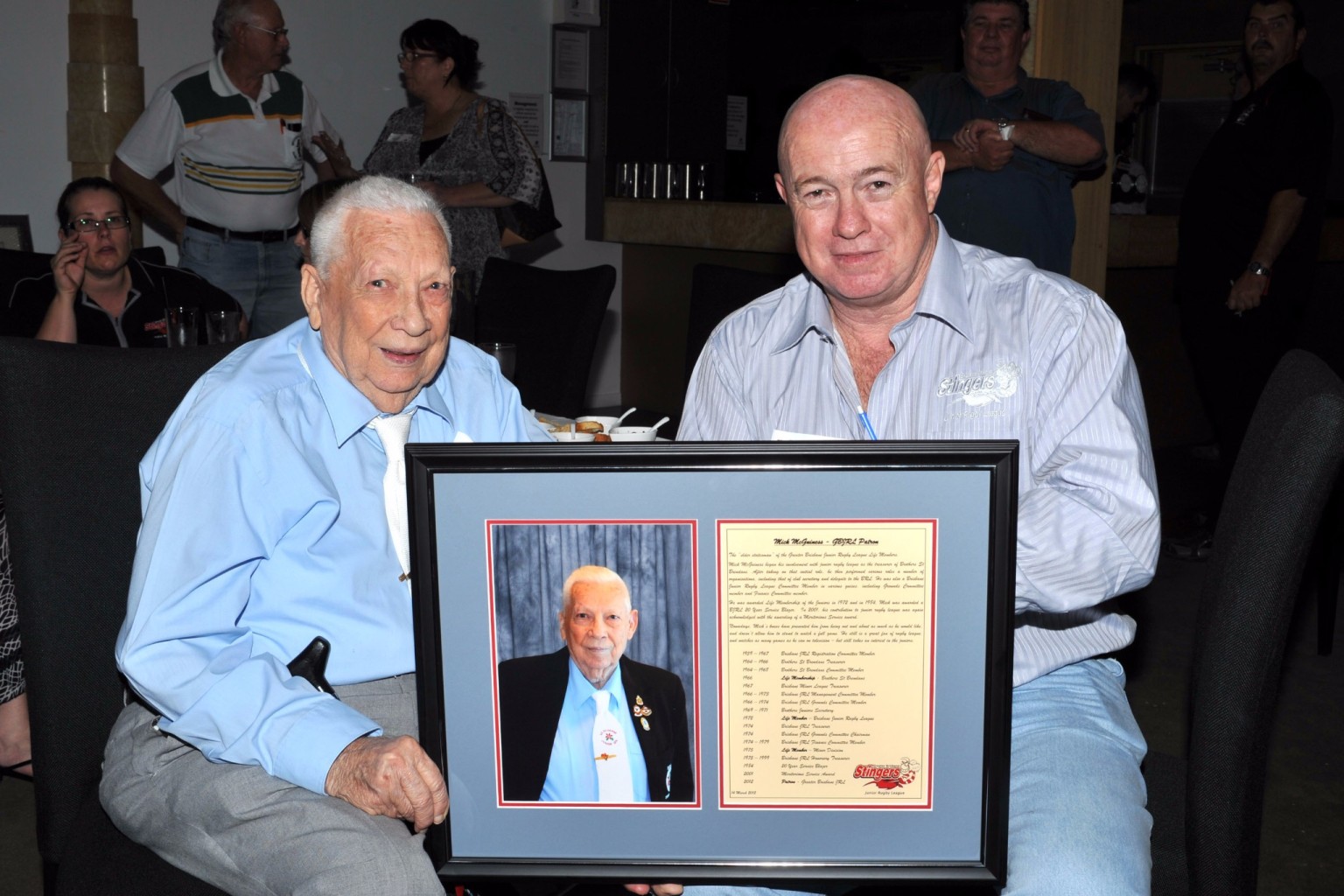 Last Modified on 28/10/2016 10:47