BRAD HOGAN - 2016 LIFE MEMBER AWARD
Brad has been around junior football circles for a number of years having held executive positions at various clubs.
Brad has managed several representative teams over the years and could regale us with a range of anecdotes from those experiences.
He has been a member of the judiciary tribunal for a number of years and has been an observer at disciplinary hearings.
Northside representative coordinator where he managed the selection process for north side Stingers teams; mentored the north side managers and provided a coordination role at the Divisional Championships.
Judiciary Chair – a role that Brad has held for some years now. This is a job that sees Brad attending judiciary hearings on about 15 occasions each season to hear the various pleas and evidence in relation to player's misconduct.
Club History
1992 Arana Hills
1999 – 2007 Arana Hills Committee
Representative Duties
2006 Stingers City / Country Manager
2007 Stingers City / Country Tour Manager
2008 Poinsettias U14 Team Manager
2009 Poinsettias U13 Team Manager
2010 - 2012 Stingers Northside Representative Coordinator
Judiciary Duties
2008 GBJRL Judiciary Panel
2009 - 2016 GBJRL Judiciary Chairperson
Awards
2011 GBJRL Volunteer of the Year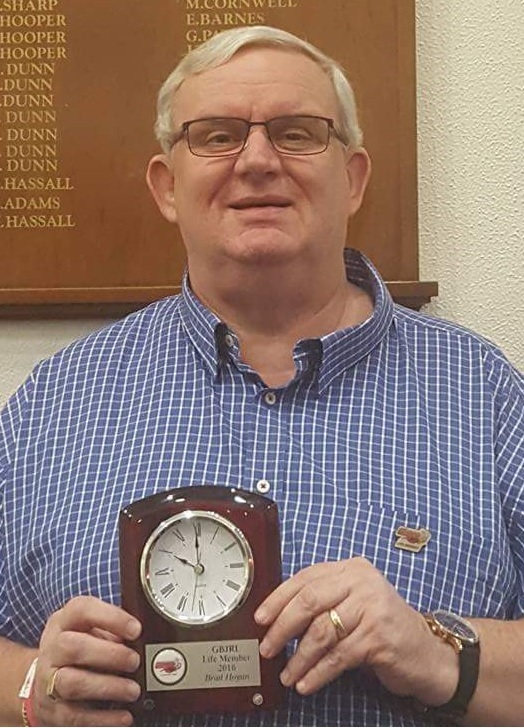 Last Modified on 19/10/2016 11:23