2016 SHINE LAWYERS GRAND FINAL DRAW 4 SEPTEMBER
Start of the Shine Laywers Grand Finals kick off this weekend at eight venues:
Northside: Brighton JRL; Norths JRL; Pine Central Holy Spirit JRL; Valleys JRL.
South Side: Centenary JRL; Easts JRL; Greenbank JRL; Souths JRL.
Grand Final Programs will be published to the web later next week so parents can download for keepsakes.
Reminder: That all host venues will be a smoke free zone and host venues ask that you kindly leave your pets at home please.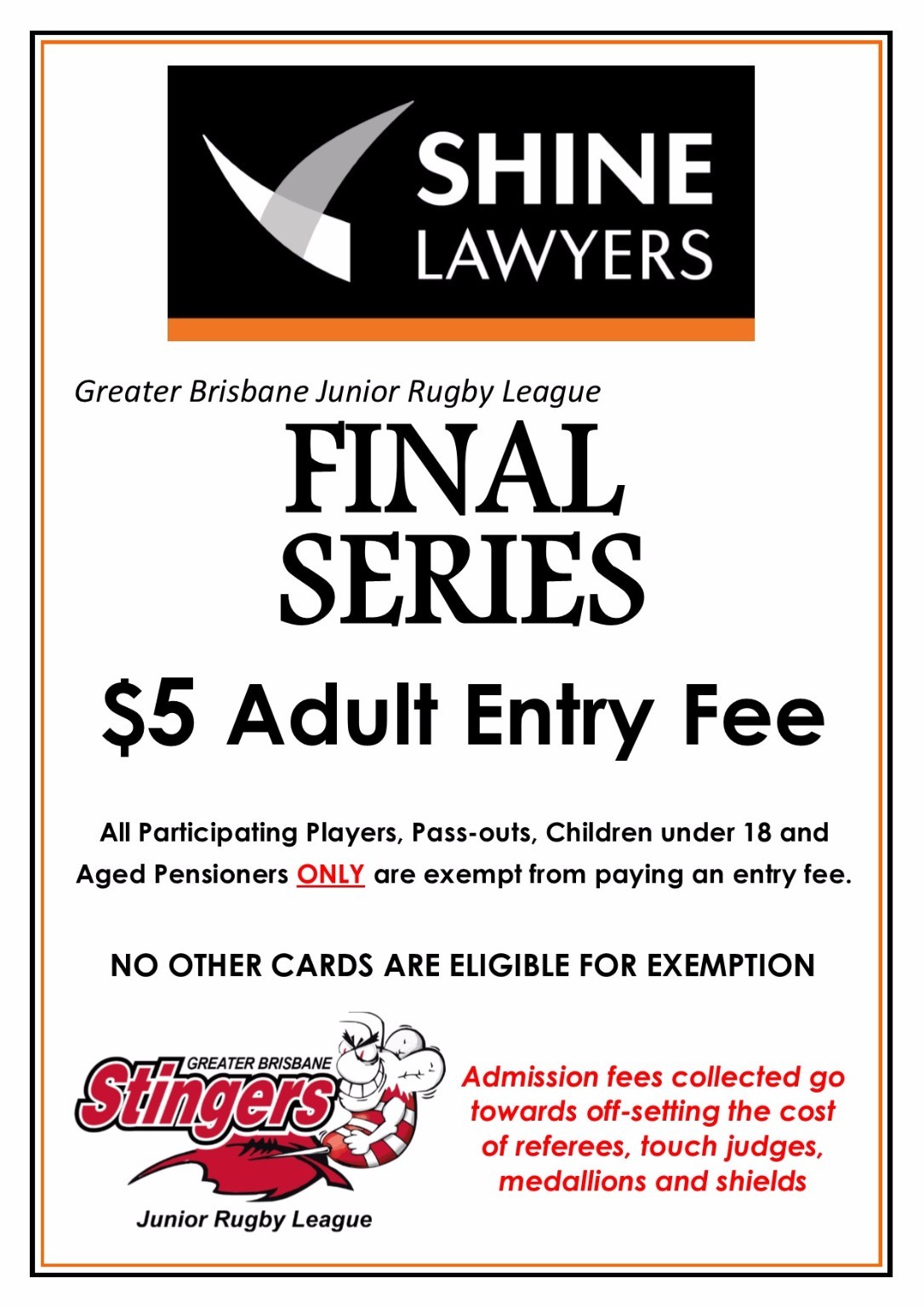 Last Modified on 02/09/2016 11:03