LONG-TIME RIVALS PLAY TO RAISE FUNDS FOR CHOICES
A fun day out for the whole family, the event on Saturday, June 11, will include two matches between the Normanby Hounds and Wests Brisbane Panthers, with both the Premier and the Brisbane Rugby League A Grade teams slugging it out on the field.
Normanby Rugby League Club president Mitchell Chambers said the two clubs had been closely associated for more than 50 years, but over the past two years the rivalry between the two premier teams had increased.
"It has got to the point where it's almost a grudge match between the two top teams," Mitchell said. "Both clubs decided it would be a great idea to get together and play a couple of matches with proceeds going towards Choices. It really is a fantastic service."
The Hounds' club Captain, Jack Walters, knows how important Choices is for cancer sufferers. His father, Kevin Walters, founded the service after wife Kim died from breast cancer in 1998.
"The work Choices does in the community coincides perfectly with our values," Mitchell said. "When we were approached to hold a fundraising day for the Choices foundation we jumped at the opportunity to partner with them. Our club has been touched by cancer previously, with a former player and mate passing away in 2004 in his early 30s, and I have very recently lost my father-in-law."
As well as the two main games, there will also be an U16 match and games in between for the kids.
Event Details:
When: Saturday, June 11, 2016 starting from 12.45pm
What: Ladies Day Charity Event in Support of The Wesley Hospital Choices Cancer Care Service
Where: Purtell Park, Lorward Ave, BARDON, QLD
Timetable of events:
1.15pm: Normanby Hounds v Wests Brisbane Panthers Premier Grade,
3pm: Normanby Hounds v Wests Brisbane Panthers BRL,
6pm: Wests Brisbane Panthers v Aspley Devils Juniors U16,
Games and competitions for kids throughout the day
Further information
Choices
On 16 March 1998 Brisbane Broncos Team Captain, Kevin Walters launched the Kim Walters Choices Programs as a tribute to wife Kim, who had died from breast cancer in 1998. Choices was then expanded and rebranded to The Wesley Hospital Choices Cancer Support Centre in 2015.
Choices offers a calm, caring and safe place for people with all types of cancers. This unique, free community service for women and men is backed by surgical, oncological and allied health services provided by The Wesley Hospital in Brisbane.
In 2015 the programs officially broadened to support both men and women with any type of cancer. The expansion is supported by the Uniting Church in its donation of the use of Drysllwyn House a heritage-listed property in Auchenflower.
Normanby Rugby Club
Normanby Rugby League Club was established in 1947. Over the past 2 years the club has been competing in the revamped Brisbane Rugby League A Grade Competition and this year it is also competing in the Brisbane Second Division Premier Grade competition.
The club holds its local community in the highest regard, which is highlighted by its fantastic and very strong relationship with the Red Hill Sports & Community Club which hosts over 25 local community groups and continues to grow.
The club is also focused on rugby league junior development and it proudly sponsors the oldest junior team at the Wests Brisbane Junior Rugby League Club. Normanby's association with the Souths Logan Magpies provides a genuine pathway for these boys to chase their rugby league dreams.
Media contact: Leeana Tamati on 0419729024 or 0732534733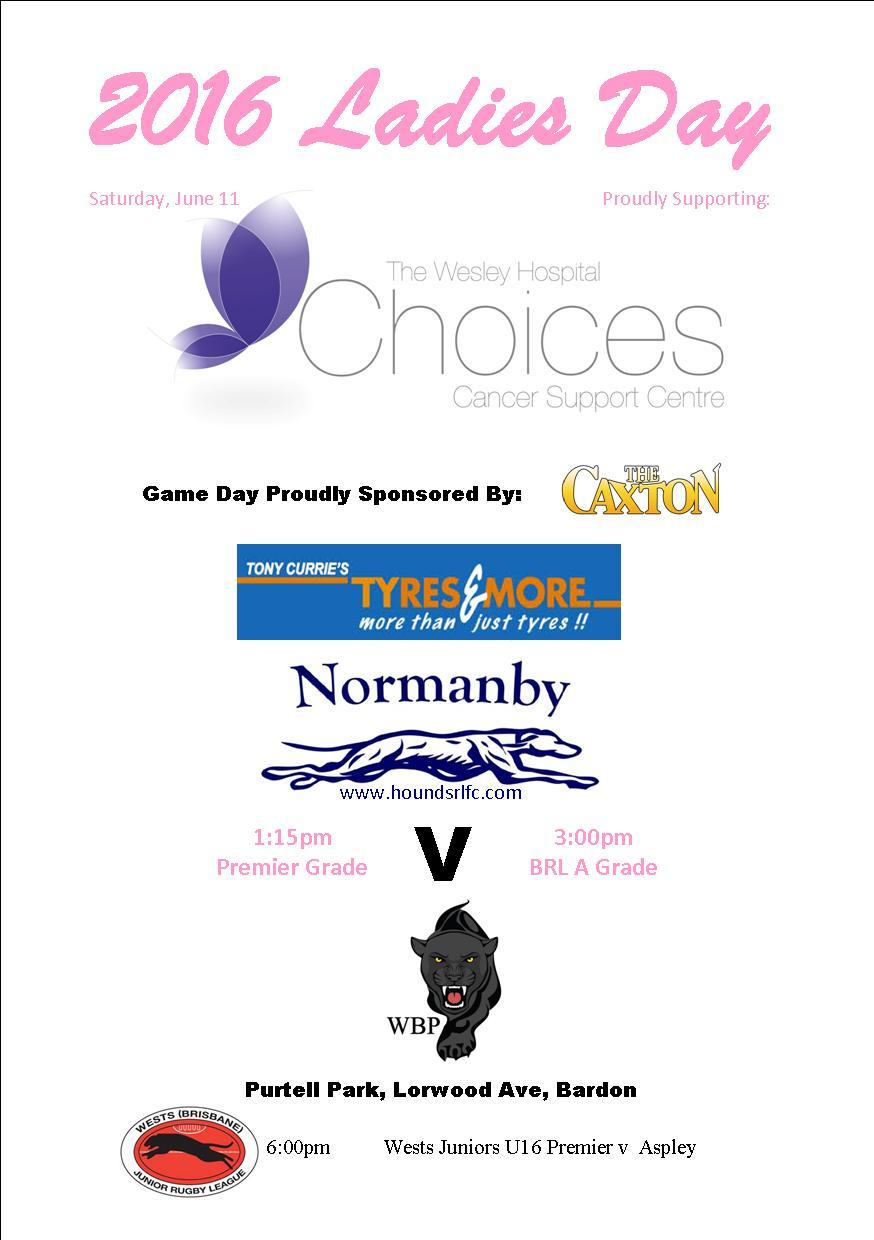 Last Modified on 07/06/2016 12:08