CLUB HONOURS DEDICATED VOLUNTEER
Paul joined our club at Capalaba in 2004 as a parent but soon became a coach, league safe, committee member and then onto our Director of Coaching.
However the best was yet to come, he was a mentor to so many league and Oz tag kids in the Redlands. He also coached and managed the Stingers U13 and U14 teams for a few years. What ever he could do to volunteer his time he did.
Unfortunately, Paul was having a few health issues so he took a backward step, you couldn't stop him from being involved somehow. In 2012 we found out Paul had cancer and so his courageous fight began. His sons age group decided they wanted to do something to show there support for not only Paul, but anyone touched by this illness.
And so, we started to wear pink socks and our dads along with of course Paul painted our field in full support. And now with Pauls journey at an end we would like to honour him once more by our U17s team, which is the original team Paul started coaching, would like to wear a special jersey with a pink strip on them.
Our team, club and the entire Redlands Community but most of all our game has lost a true gentleman.
R.I.P Paul [Dudley] Olsen
15 August 1969 – 7 March 2016
46 Years
A Warriors for Eternal Life.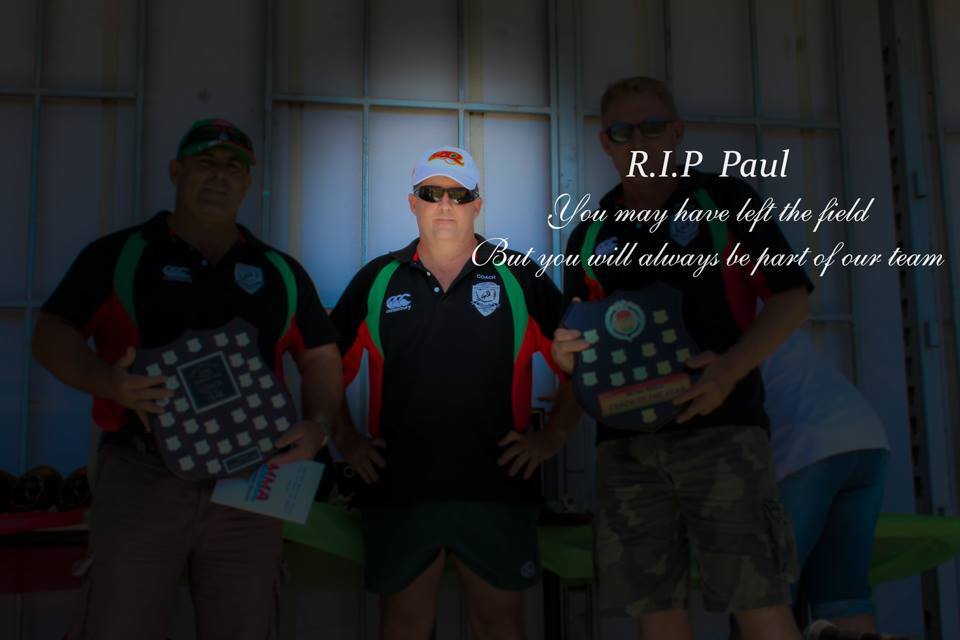 Last Modified on 11/03/2016 10:07