NSWRL M8's for Under 10 to Under 14
The NSWRL will once again be running M8s Programs within our district. These four week programs are designed as safe, fun and informal versions of rugby league which cater to both experienced junior league players and first timers. They are the perfect substitute for a training session throughout the pre-season, as players learn much more from playing games of rugby league than structured, closed and repetitive drills.
A summary of where and when the two pre-season programs will be run are:
Venue: Smith Park (Home of the East Hills Bulldogs)
Dates: Monday's 5th, 12th, 19th and 26th March
Times: First game kicks off at 5pm last game at 7pm
Cost: FREE
Ages: U10 and U12
Venue: Peter Hislop Park (Home of the Berala Bears)
Dates: Wednesday's 7th, 14th, 21st and 28th March
Times: First game kicks off at 5pm last game at 7pm
Cost: FREE
Ages: U12 and U14
Link to register to these FREE programs (click on "New team Registration") - https://membership.sportstg.com/regoform.cgi?formID=62114
Attached are promotional flyers for each program and the rules the programs will be played under.
Each team will play two twenty minute matches per night, over a four week program. There is a maximum of 12 players per team and 8 on the field at a time. Each team will receive a FREE set of coloured shirts to play in which they'll keep at the conclusion of the program.
As mentioned these are recruitment/retention programs. There will be no scoring during games, there will be no coaches (only team managers who facilitate interchanges), no ladder kept during the program and no prizes for the team who wins the most games. The emphasis is on fun, enjoyment and maximum involvement throughout the programs.
All clubs are strongly encouraged to use these programs as tools to recruit new players to their team by telling existing players to go to school and get a M8 (male or female) to join them in this FREE and modified rugby league program.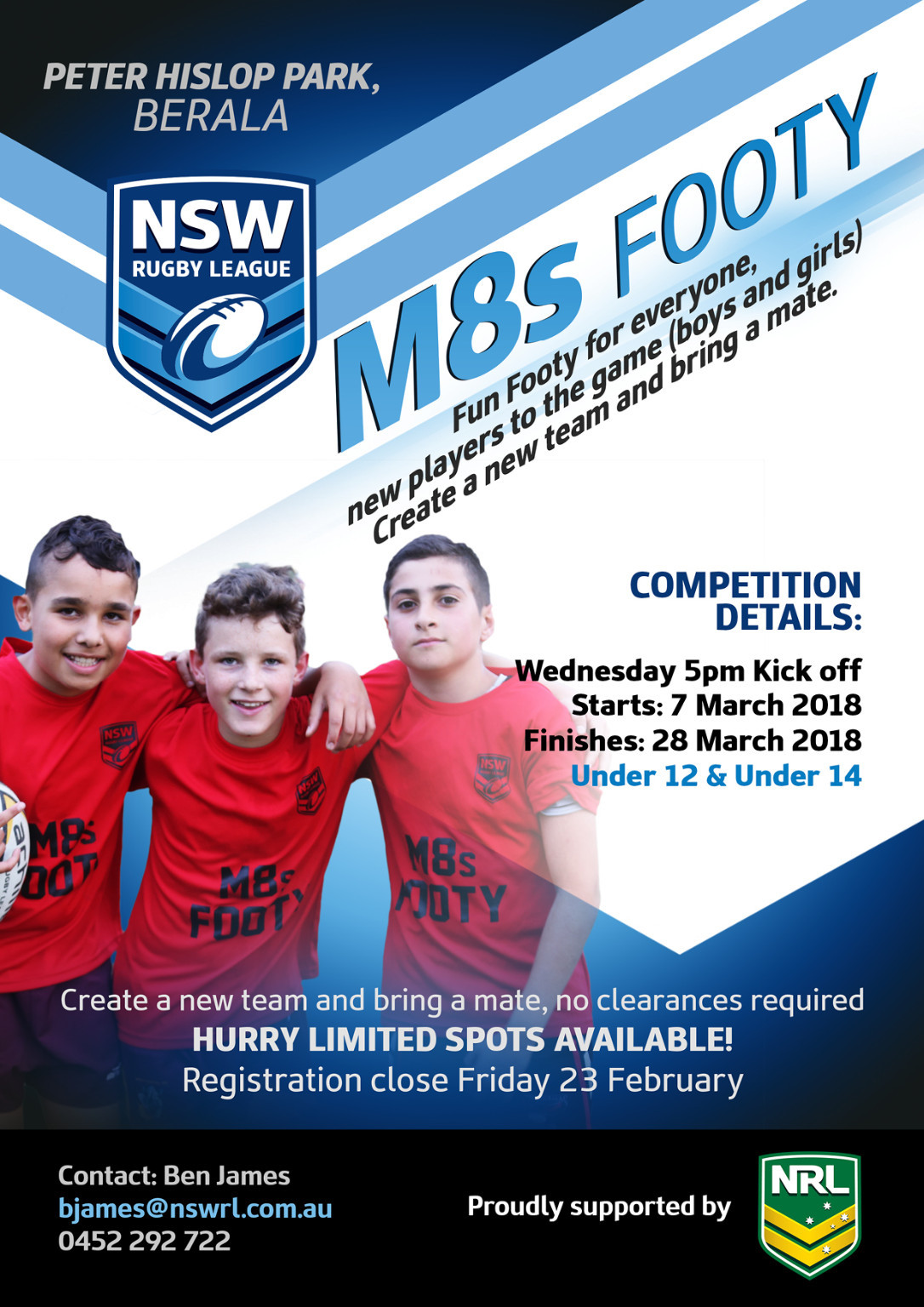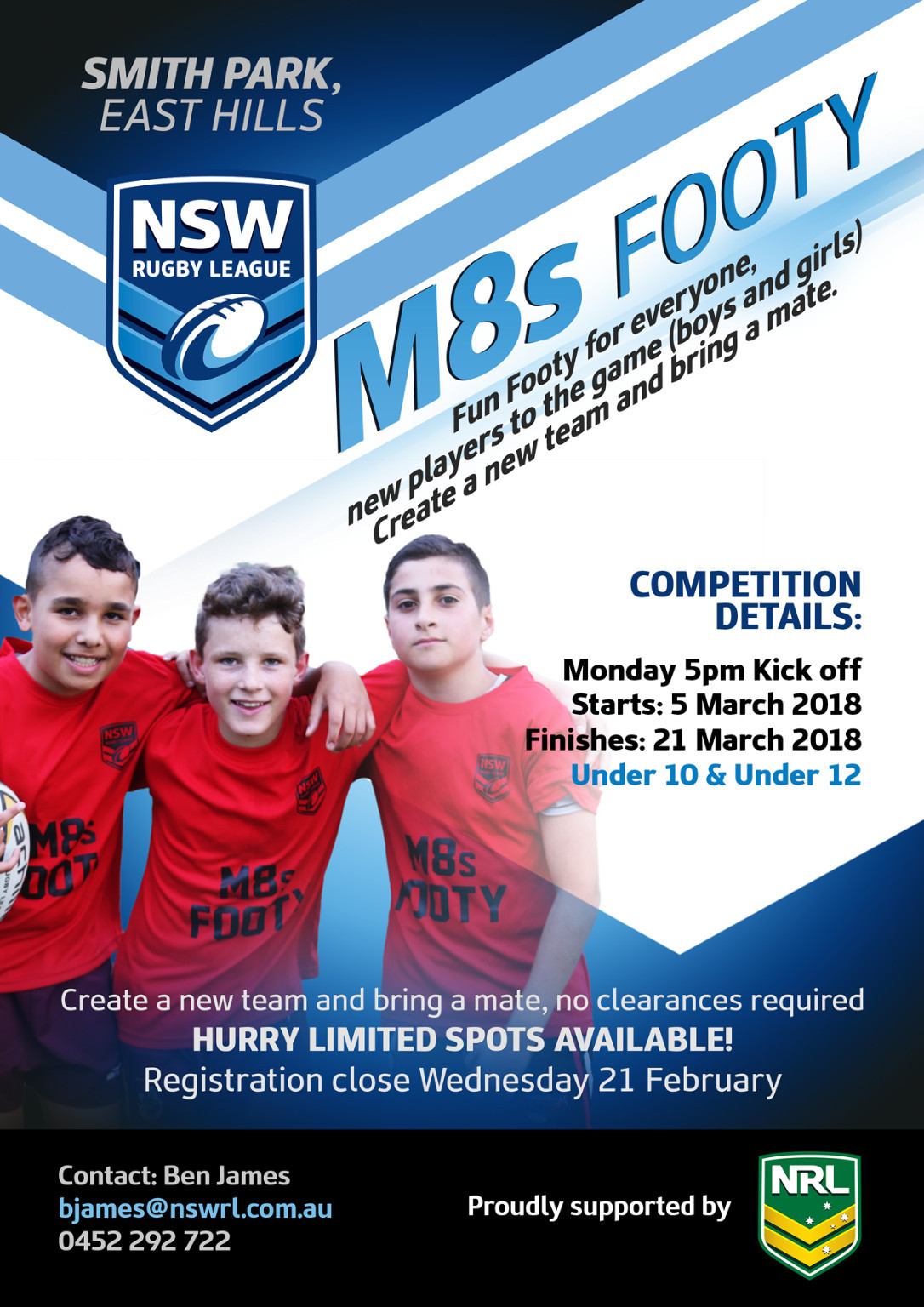 Canterbury-Bankstown District Junior Rugby League
Last Modified on 30/01/2018 12:34