W8s Mixed Footy Riverwood Park U/10 & U/12
NSW Rugby League Recreational Rugby League. Fun Footy for everyone - new players to the game (boys and girls). Create a new team and bring a mate. Prizes for best team name.
Competition Details:
Thursday nights, 5.30pm kick-off
Starting Date: 10 October 2017
Finishing Date: 31 October 2017
Four-week tournament
W8s Under 10s (mixed) 36g limit
W8s Under 12s (mixed) 47kg limit
W8s Footy
Create a team; no clearances required, with age and weight restrictions.
FREE COMPETITION!
Registration close 6 October 2017
Venue: Riverwood Park, Riverwood.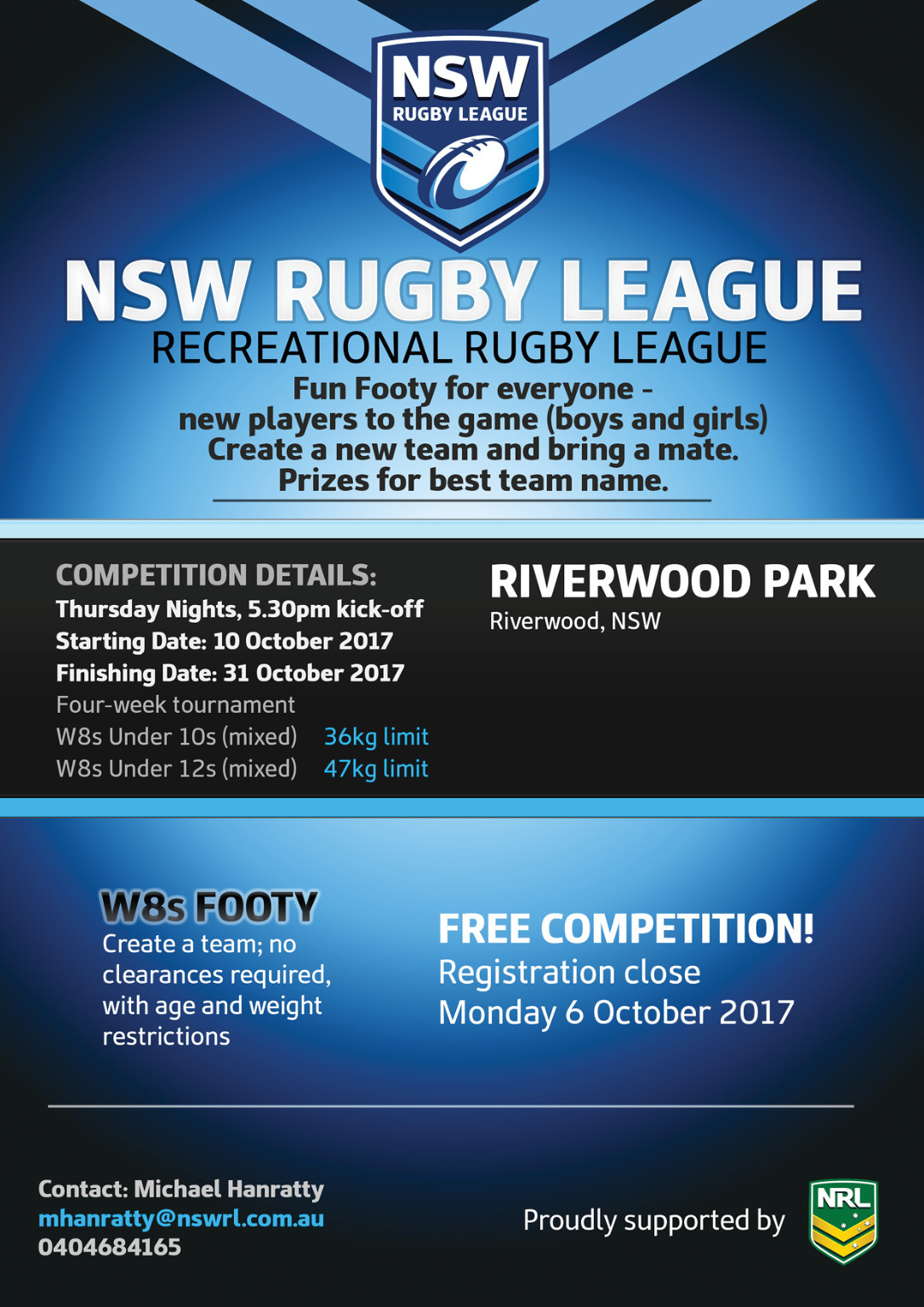 Last Modified on 11/09/2017 15:36