Calendar
2009 Summer Season
Monday 01st, January 1900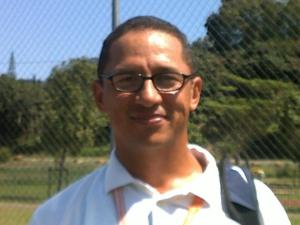 T – BALL COACH PITCH LITTLE LEAGUE PONY LEAGUE SENIOR LEAGUE

P.O. Box 3807 Pago Pago, American Samoa. 96799 Email: samoabaseball@yahoo.com Facsmile: 699 6005. Contact: Lucy @ NAPA 699 6000

President: Ben Solaita. Secretary: Chris King Treasurer: Phil Love. Development Officer: J. Victor Langkilde
President: Ben Solaita. Secretary: Chris King Treasurer: Phil Love. Development Officer: J. Victor Langkilde
COACHES AND OFFICIALS FOR THE 200

9

BASEBALL SUMMER PROGRA

M
A.
 West - Marist Baseball/Softball Field
| | |
| --- | --- |
| Certified Instructors: | J. Victor Langkilde |
| Assistant Instructors: | Chris Emory |
| | Filipine Mose |
| | Duane Fuimaono |
| | Cameron Coulter |
B.
Central - Little League Field in Tafuna
Certified Instructors: Ben Solaita
J. Victor Langkilde Vili Fa;apouli John Love Tasele Scanlan Dave Emory Fa'auga Laititi Gabe Sewell
C.
East - Onesessopo Field
Assistant Instructors: Albert Siliga
SUMMARY REPORT FOR SUMMER
The program started June 1st and ended August 1st and was under the guidance of Parks and Recreation but under the supervision of the Sport Development Officer for Baseball. The list of coaches was comprised of accredited coaches and coaches who are interested in being certified coaches. Regular weekly trainings were held Tuesday, Thursday, and Friday while games were held at the Tony Solaita Baseball Field on Monday, Wednesday, and Saturday. Meetings and visitations were also scheduled throughout the week around the different districts.
Verbal and written reports were prepared and submitted to the Department of Parks and Recreation; the report contained the work that was conducted and the number, names and ages of all participants.
The Department of Parks and Recreation furnished and distributed Baseball Equipments for the summer program that is to be returned at the end of the program. Each region was given an equipment package that included the following: Baseballs, Bats, Gloves, Helmets, and Bases.
The program practically ran the six days a week resting only on Sunday's. Upon Completion of the summer program, certificates were given out to the kids. It was another successful summer program.
There will be a two week break in which a plan will be formulated to prepare for a year round baseball program. There is great interest in the idea and it will take some intense planning. This will also provide us with an opportunity to begin the actual process of development and scouting for potential National Players. The Department of Parks and Recreation is an avid supporter and partner in promoting the game of Baseball. All plans for the year round program will be submitted to Baseball of Confederation Development Officer for advise and recommendation on this plan.
Baseball Confederation of Oceania Developmnet Officer, Mr Ray Brown, for advicePlease see Spreadsheet report with Data on Results along with pictures for the past work done for the entire summer.
Email Contact:
SUMMARY REPORT FOR SUMMER The program started June 1st and ended August 1st and was under the guidance of Parks and Recreation but under the supervision of the Sport Development Officer for Baseball. The list of coaches was comprised of accredited coaches and coaches who are interested in being certified coaches. Regular weekly trainings were held Tuesday, Thursday, and Friday while games were h