Pink Round Live Stream - Sat 20 May
Volleyball Victoria have partnered with Breast Cancer Network Australia to deliver the inaugural Pink Round, raising awareness of breast cancer in our community and recognising the vital role that women play in our sport.
Volleyball Victoria will be Live Streaming three massive games from State League Pink Round on Saturday 20 May, 2017.
The action will be live and free and we encourage anyone that cannot come down to the State Volleyball Centre on Saturday to tune into the Volleyball Victoria YouTube Channel from 10:00am to catch State League volleyball at its finest.
VOLLEYBALL VICTORIA YOUTUBE CHANNEL - CLICK HERE
Schedule:
10:00am - Reserve Men: Mornington vs. Melbourne Uni Renegades
12:00pm - Premier Women: Southern Cross Cobras vs. Latrobe Valley
2:00pm - Premier Women: Victoria Uni vs. Monash Uni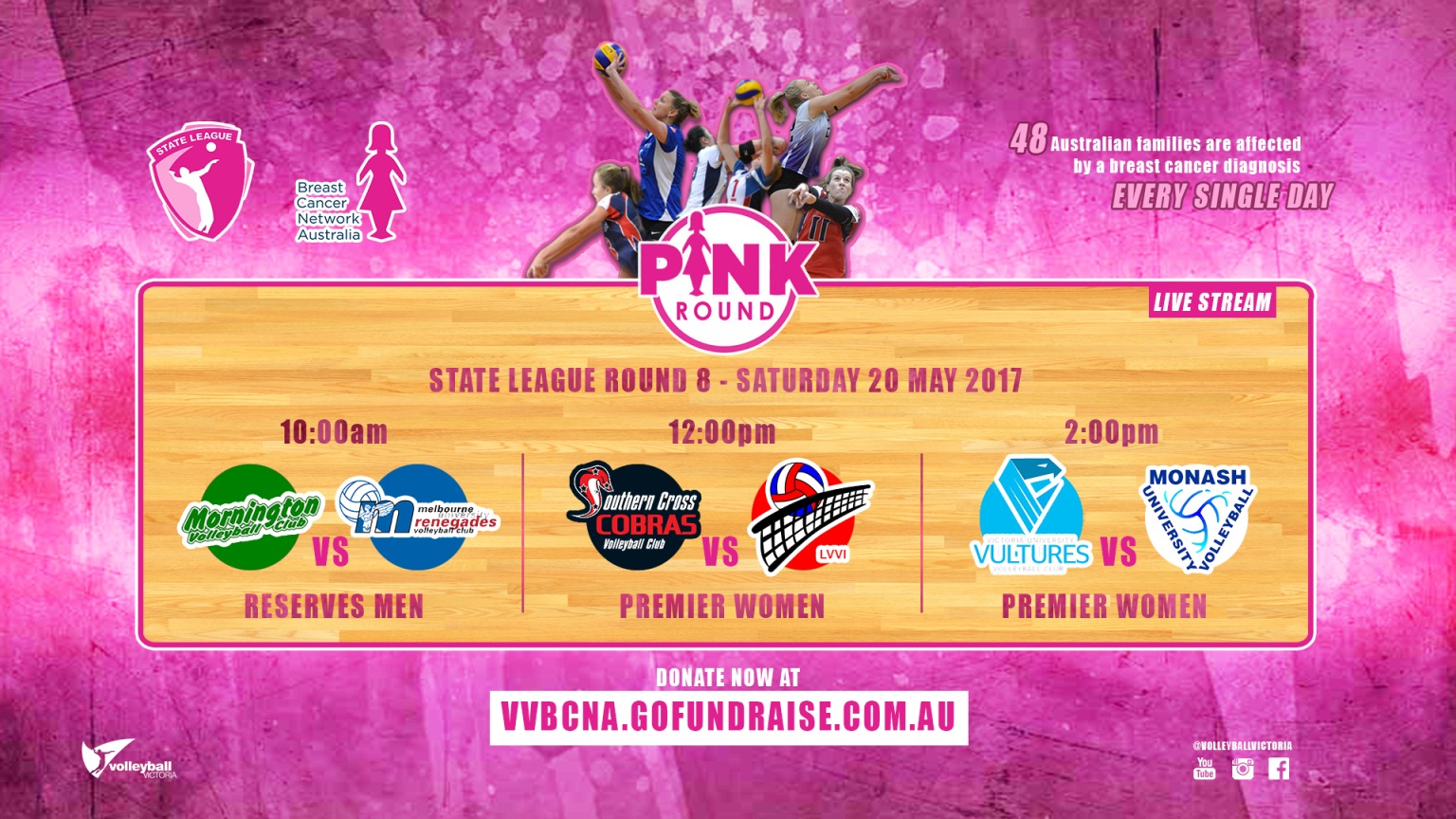 Remember to wear a splash of pink at State League this week and show your support for the 48 Australian families that are impacted by a breast cancer diagnosis every single day.
Last Modified on 15/05/2017 17:23