D'Agostino Signs Hyundai A-League Deal
Words: Brisbane Roar FC
Images: Andrew Shaw/Visible Focus Photography
Brisbane Roar have signed 18-year-old Queenslander Nicholas D'Agostino to a two-year Hyundai A-League deal following his stand-out turns for the club's youth team.
D'Agostino has been a part of Brisbane's youth ranks for a number of years in the Foxtel National Youth League and PlayStation 4 National Premier Leagues.
He made one Hyundai A-League appearance during the 2015/16 season and was one of seven Young Roar players promoted to the Hyundai A-League squad for pre-season training last month.
The striker was crowned the PlayStation 4 NPL Queensland 2015 Young Player of the Year as the competition's stand-out player under the age of 20.
D'Agostino said he has been given an incredible opportunity to demonstrate his wares in Australia's top flight club football competition.
"Being just 18 years old and signing my first full professional contract is a dream come true," D'Agostino said.
Hailing from the Gold Coast, D'Agostino is a product of the Queensland Academy of Sport and played his junior football with community club Runaway Bay.
"Coming through Gold Coast and Queensland channels as a junior footballer, there's nothing better than growing up and playing for the Brisbane Roar," he said.
Football Director Craig Moore believes that D'Agostino has worked hard to improve his game and deserves his new contract with the Roar.
"Nick is continuing to improve as a footballer and has impressed the coaching staff during this pre-season," Moore said.
"As a Queensland junior, we are proud that he has taken the next step in his development."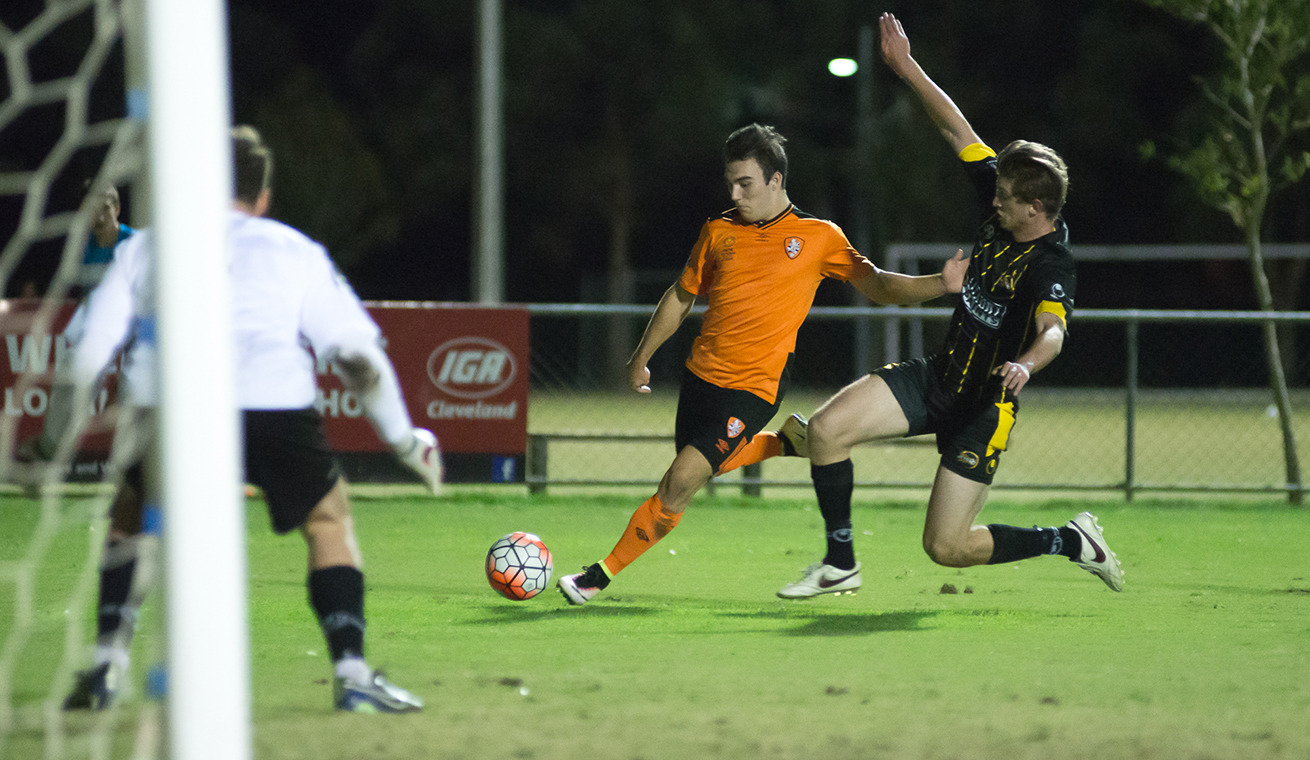 D'Agostino's impressive return of ten goals in just eleven appearances in PlayStation 4 National Premier Leagues 2016 prompted Roar coach John Aloisi to add the talented teenager to his ever-expanding squad for this year's Hyundai A-League campaign.
"The boss (Aloisi) told me before the NPL season started that he wanted me to get on the scoresheet every week and I just about did that," D'Agostino said.
"As a centre-forward, scoring every week really does give you confidence."
Addition to his signing, D'Agostino will now be given the immediate opportunity to train with Belgian Pro League side KRC Genk, opening the door for a possible loan deal.
Moore believes it will be a great experience for D'Agostino to get a taste of what European football is like.
"The Brisbane Roar not only want to secure our best young talents, but we want to provide a pathway for those players," Moore said.
"For Nick now the possibility of securing a European move or becoming a more rounded footballer is something the Roar is always looking to promote."
"We hope the Roar will benefit from this when the footballer returns to us in the future."
D;Agostino says he's ready for the challenge of taking his game to the cut-throat world of European football.
"I love playing in my home country and playing overseas is the next step," D'Agostino said.
"If it works out then that's great and if it doesn't work then I'll come back and do everything I can to help the Brisbane Roar," D'Agostino concluded.
Last Modified on 04/08/2016 17:19