2017 Annual Seminar
TSC Director and Senior Vice President Sandro Perticarini began the day's proceedings by welcoming new members to the Premier Branch in Australia.
Sandro provided a brief background of the TSC's vast refereeing experience and knowledge.
He explained that the topics for the day were a result of the survey of referees conducted last year and encouraged members to participate in future surveys.
President Robert Colombo was up next and gave a hearty opening address welcoming all members, guests and presenters.
The educational sessions kicked off with Gary Power who spoke on National Pathways and the State League Academy, expected to be launched in late March.
John Bowdler followed and conducted an excellent refresher presentation of the Changes to The Laws Of The Game with much group discussion being generated. With IFAB having introduced some 90 changes effective 2017 FNSW competitions the information was very helpful.
Next up was Richard Lorenc who led a "Controlling the Intensity of a Game" session. Richard used examples from his extensive career as a FIFA and National Panel Referee and by showing a picture from 1992 capturing his body language he was able to engage the audience and explained circumstances needing the use of a stern voice in "controlling incidents" on some high intensity games. He also invited past (Con Diomis and Strebre Delovski) and current (Adrian Arndt and Kris Griffiths-Jones) referees to participate in the session that provided additional and alternative options in dealing with intensity in games.
A quick stretch of the legs followed before the recently retired Hyundai A League and FIFA Referee Strebre Delovski was up to talk about "positive refereeing".
He provided many valuable examples on how positive refereeing could assist the referee to manage difficult players and incidents during a game. He had the Seminar thinking differently about game situations and provided tips on smart refereeing.
Russell Trotter, a Life Coach and Mediator, took to centre stage next and spoke about "Goal Setting". Russell was an experienced Rugby Referee and Coach prior to taking up his new challenge.
He delivered a very topical presentation asking members what their goals were for 2017 and how they planned to get there. Russell's topic was the main feature of our February 2017 edition of "The Referee" which was titled "Principles of Effective Goal Setting For Referees". What is the big picture of your refereeing career? Are you just enjoying your games every weekend or do you want to get more out of it? If you want to achieve your goals as a referee, you need to answer this question for yourself. At the start of 2017 it's a good time to start looking beyond the present.
Richard Lorenc followed with a presentation on the differences between DOGSO and SPA (formerly BUPA) in line with the new law changes. Very good clip examples were shown that provided a better understanding of the interpretations.
Richard explained that the interpretation for DOGSO did not change if the incident occurred outside the penalty area. The new considerations only applied for incidents inside the penalty area.
Gary Power then gave an informative presentation on "Positioning in General Play" which was followed by a practical demonstration using training drills for maintaining position relative to the play – left and some 10 to 15 metres away. This was well received with Gary's presentation delivered in his usual inimitable style.
Again Gary used some excellent video clips to demonstrate the best place to go to get the optimum view. He reinforced getting the angle correct (go left at 45 degrees), being close and finally try to keep the ball between the referee and the assistant referee. Gary also emphasised proximity to play and to anticipate where the ball is going and take off early to get to the target zone. He explained the "X Factor" and its importance to positioning. Many thanks to Kearney Robinson and James Tesoriero for participating in the training drills on positioning with a good display on how referees go left and always remain with the correct angle of view.
Secretary Wayne Lenardon explained the number of members we had so far registered in My Football Club and their current status with some still need to finalise their payments. He also stressed the need to wear our uniform sponsor's gear to matches, meetings and at functions.
Sandro Perticarini brought a very informative and well-constructed seminar to a close and thanked all members and presenters for their participation in the extremely hot conditions endured on the day.
Members adjourned to a hearty lunch and some networking with many discussing the day's events and topics.
Our Assessors and Instructors returned for an Assessors seminar conducted by Sandro Perticarini, Roger Doenau and Gary Power.
Various topics were discussed: 2017 challenges, the new assessment form, marking scales, running sheets and coaching points.
Sandro thanked the presenters and the assessors for their attendance and the day ended with participants seeking a cooler environment.
2016 New LOTG Seminar and AGM
Senior Vice President and Director of TSC Sandro Perticarini started proceedings for our New LOTG Seminar and handed over to TSC Committee Member, John Bowdler to conduct a detailed presentation of the new Law Changes.
IFAB have introduced some 90 changes that will come into play in the 2017 FNSW competitions (these are currently being followed in the current Hyundai A-League, WWL and FNYL Competitions).
John explained the majority of changes throughout the day and was assisted by Chris Beath, one of the three appointed professional referees by FFA, who explained in detail the major changes to DOGSO, Kick Offs, Treating Injuries, Penalty Kicks, Infringements by Substitutes/Team Officials, Quick Free Kicks and Player's Equipment together with Offside and various other changes such as Goal Kicks, Send Off Before the Match, Striking Fouls Off the Field and Handball.
At the conclusion of the session Sandro thanked both John and Chris Beath for their presentations.
Sandro then handed over the proceeding to TSC member Richard Baker where he facilitated an online 20 minute New LOTG Quiz to reinforce the new changes by IFAB with the members.
For those who didn't have computers, tablets or smart phones there was a paper based version so that no member missed out. Richard went through the answers in detail with the members to provide the current interpretation of our Law Makers as many that would be correct last season are now different for 2017. Sandro and John wound up discussions and members then enjoyed a hearty lunch and had the opportunity to network with our colleagues.
After a relaxing lunch members returned for the 2016 AGM. President, Robert Colombo, opened proceedings following the Order of Business as per Rule 32 of the Constitution.
Various committee members went through their reports with outgoing Treasurer, Adam Susz, detailing our costs and a new system for membership registration fees for 2017 which will have levies included thus making this financial area much less work intensive and easier to manage. The next part of proceedings was to fill any vacant positions with the nominations either endorsed or required to go to a ballot. Two ballots were required - Junior Vice President and one Floor Member. Life Members, George Alexander and Roger Doenau were the scrutineers. The Positions filled were as follows:
President - Robert Colombo
Junior Vice-President - John Bowdler
Assistant Secretary - James Tesoriero
Treasurer - Chris Young
Floor Member - Craig Fisher
Auditors - James Barnes and Wayne Crabb
Appeals Sub-Committee Chairman - Roger Doenau
Disciplinary Committee Observer - Geoff Leverton.
The new TSC Committee, headed by Director Sandro Perticarini, was also announced:
Nick Asargiotis, Richard Baker, John Bowdler, Robert Colombo, Strebre Delovski, Con Diomis, Roger Doenau, Richard Lorenc, Jim Nicolaou, John Parker and Gary Power.
General Business was conducted and then the presentation of service awards to those members who had completed various years of service with our branch.
Of note was the award to our President, Robert Colombo for 40 years of distinguished and dedicated service to our organisation. A proud Robert Colombo accepted his award from the Senior Vice President, Sandro Perticarini, to a hearty applause from the members present.
The 58th Annual General Meeting was brought to a close as the members left to ponder all the new changes in the LOTG for 2017.
2016 Annual Seminar
John Bowdler was the MC for the day and started the day off by outlining the topics and presenters that were on the program. Our President Robert Colombo gave a hearty opening address welcome all the members, guests and presenters. This was followed by John Bowdler who spoke on Appointments for trial games and the season ahead.
Well known FFA National Instructor, Clive Mackillop, spoke on the interpretations and guidance on Law 11 - Offside (IFAB Circular No. 3 - 17th July, 2015). This was well received with Clive's presentation delivered in his own inimitable style.
Our next presenter was Alex Glasgow who spoke on Discipline with an interesting approach by referring to how our brain works in dealing with it. He stressed that there are a combination of factors that will deliver control and discipline to the referee.
After a morning tea break with members networking and catching up Clive Mackillop again took to centre stage and spoke about the Application and Interpretation of the LOTG. Using the excellent Learning Modules from FIFA (Futuro III 2013) Clive concentrated on "Severity of the Fouls".
Next Shane Merr from the FNSW Legal Department spoke to us about Discipline matters and the GPT. He went through how reports should be worded stating only the facts and not opinions. He explained how the Judiciary works and the importance of getting in our reports in a timely manner.
After a quick stretching break Kevin Humphreys presented a session on Advantage in which Kevin mentioned a recently sent out paper that was sent to members. He referred to Page 96 of the current 2016 LOTG book stressing that if a team has possession of the ball, it does not always constitute an advantage.
Kris Griffiths-Jones gave us all a FNSW update and mentioned that refereeing numbers in NSW had grown 10%in 2015. He spoke about courses and development for referees with qualified assessors and mentors available to help. Kris described the new referees academy that was being introduced and that selection was currently be carried out on the fields of Valentine Sports Park as he spoke.
Chris Beath, one of the three appointed professional referees by FFA, was next to speak on his life as a professional referee. He described his daily activities and how he got to where he is today. It was an interesting insight on how the refereeing set up works at the A league level.
Our Assessors and Instructors returned for a Assessors seminar conducted by TSC Chairperson John Bowdler. KPI's and the required detailed information to be provided on running sheets was discussed as was the number of coaching points that should be given to referees to work on.
2016 Fitness Test Preparation and Training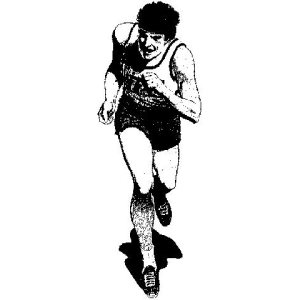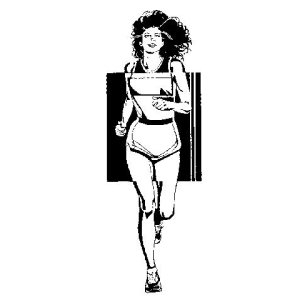 Pre-season training starts Wednesday 13th January, 2016 at Potts Park, Yagoona from 7pm to 8.30 pm. Please be there by 6.45 pm for a 7 pm start. The focus will be High Intensity Interval Training drills with more practical elements than in previous seasons.
Please check out the proposed training schedule for 2016 by clicking on the link below:
Jim Nicolaou - Life Member 2015
At the Annual General Meeting held on Friday 4th December, 2015 well known and liked member Jim Nicolaou was honoured with Life Membership. Nominated by our Branch Coach, Alex Spiroski, Jim was a popular choice for the honour.
The members in attendance at the meeting heard of Jim's contribution since he joined the Branch in 1991. Rising through the ranks on-field to a NPL1 Referee and now off-field to a Level 2 Assessor. His tireless efforts as a long standing Floor Member and now as a valid member of the Technical Sub Committee are all part of the dedicated work Jim does for our members. He has been tireless member of our Management Committee for many years contributing much to the operation of our branch; providing input and comments on organising events and activities; and all round supporter and mentor to many members of our Branch.
A throughly well deserved addition to the life membership ranks. Thanks for all your efforts Jim and well done on your latest achievement and honour.
Blast From The Past - The Marc Arcuri Cup
Ex FIFA, State League Referees and some welcome District Referees donated their time to Referee The Marc Arcuri Cup on Sunday 18th October, 2015. Coming out of retirement for a good cause were Garry Power, Simon Micallef, Con Diomis, Jim Nicolaou, Richard Baker and Sandro Perticarini. Your efforts were much appreciated by the Marc Arcuri Foundation.
Marc Arcuri, like millions of kids around the world, looked forward to playing football each weekend with his mates at Austral Soccer Club and the 19th July, 2014 started off with the same anticipation. However, while playing on this particular day, Marc complained of feeling unwell to a teammate during the game and started to make his way to the sideline. While doing so, he suffered cardiac arrest and despite having a registered nurse on hand, sadly he could not be revived.
The 2015 event, with 32 teams taking part in The Marc Arcuri Cup, hopes to raise enough funds to purchase at least eight defibrillators for suburban football clubs throughout Sydney. The response to this year's event has been overwhelming with many sponsors, supporters, players, coaches, referees, volunteers, family, friends and various organisations all lending a hand and have been very generous with their sponsorships towards the cause. Every single dollar spent on the day will go towards purchasing a defibrillator for a suburban football club and potentially saving the life of a man or women playing football.