Come and Try Futsal Sessions in Murray Bridge
Football Federation SA will be offering Come and Try Futsal Sessions to children in Murray Bridge on Friday, January 27 at the Murray Bridge Basketball Stadium.
These sessions, in partnership with the Rural City of Murray Bridge are FREE of charge and designed to encourage local children to come and learn the skills of a new sport in a fun, friendly and safe environment.
The times for the sessions are as follows:
Children aged from 9 - 11 years old 4:00pm - 5:00pm
Children aged from 12 - 14 years old 5:00pm - 6:00pm
Following these sessions, from February 10th - 14th April, FFSA will begin a Futsal Program also in Murray Bridge.
The price for the 10 weeks of these sessions is just $20! Please contact Jane Tuohy at FFSA on jane.tuohy@ffsa.com.au today to register your place.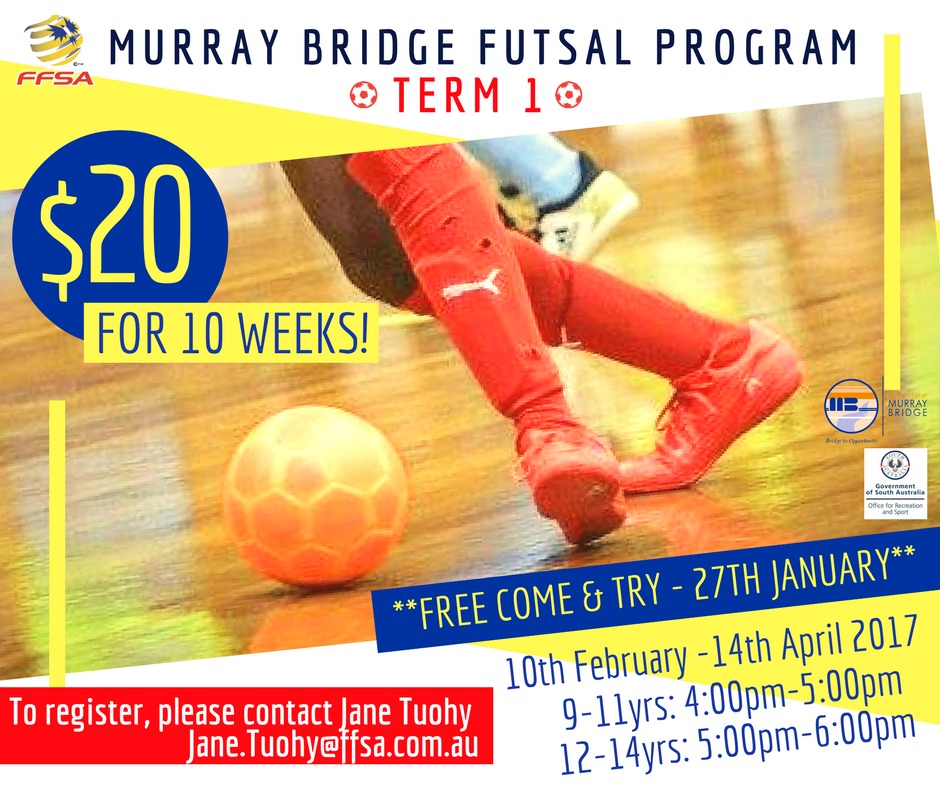 Last Modified on 18/01/2017 17:44