Home

Established in 1979, the Woden Eagles Touch Club (WETC) has continuously entered multiple teams in Touch Football ACT competitions throughout the ACT, from social, to development to Inter-district level catering for players aged 12 to over 55.
Incorporated in 1983 as a not-for-profit community organisation, the Woden Eagles Touch Club celebrated their 35 year anniversary, in 2014, with players and family attending from all around the country. Many of these players had at one time or another represented the club at carnivals and tournaments from social to Elite level in Cootamundra, Forbes, Temora, Harden, Cowra, Yass, Wagga Wagga, Wollongong, Sydney, Gold Coast, Melbourne, and Adelaide.
We are the premier Touch Football club in the ACT dominating senior competitions for nearly four decades, producing over a hundred State representative players, managers, and coaches, and in excess of 20 Australian representative players and coaches.
more -->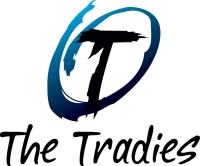 The Tradies have been a Canberra institution for over 45 years and operates a licensed community club in Dickson.
The Tradies are immensely proud of their history and look forward to the future, growing and adapting to service the needs of our broadening membership base.
With award-winning hotels adjacent to each of the clubs the tradies can provide just about everything you are likely to need under the one roof, whether it be a short visit for a meal or a drink or an extended stay over several days. The tradies even own and operate their own fully-equipped gymnasium in Dickson, the Northside Fitness Centre.
Their mission is to provide a modern and progressive club with professional staff that offers the best hospitality, entertainment services and facilities for their members and their invited guests.
more -->