Holly's road to recovery
When it comes to fighting spirit and a steely determination, you would be hard-pressed to find a better example than Holly Willmington.
The 14-year-old was involved in a serious accident near her home in Wyreema, west of Toowoomba, late last year, knocked off her bicycle by a passing car.
She was flung more than 15 metres across the ground, and was considered 'lucky' to have escaped with a broken ankle and lower back injuries from what could have been a near-fatal incident.
Holly was one of more than 150 players selected to attend the QTF Junior Representative Camp last weekend on the Sunshine Coast.
Junior Cowboys, Broncos and Titans teams, in Under 14 and Under 16 boys and girls divisions, were selected following the Junior State Championships in August last year, under a new concept aimed at widening the talent pool of junior players in the state.
Despite only making a return to running just two weeks before the camp, Holly was still determined to attend.
Mother Sharon said Holly, a former Darling Downs representative in athletics and equestrian, was devasted about the impact the accident had had on her sporting life, particularly touch football.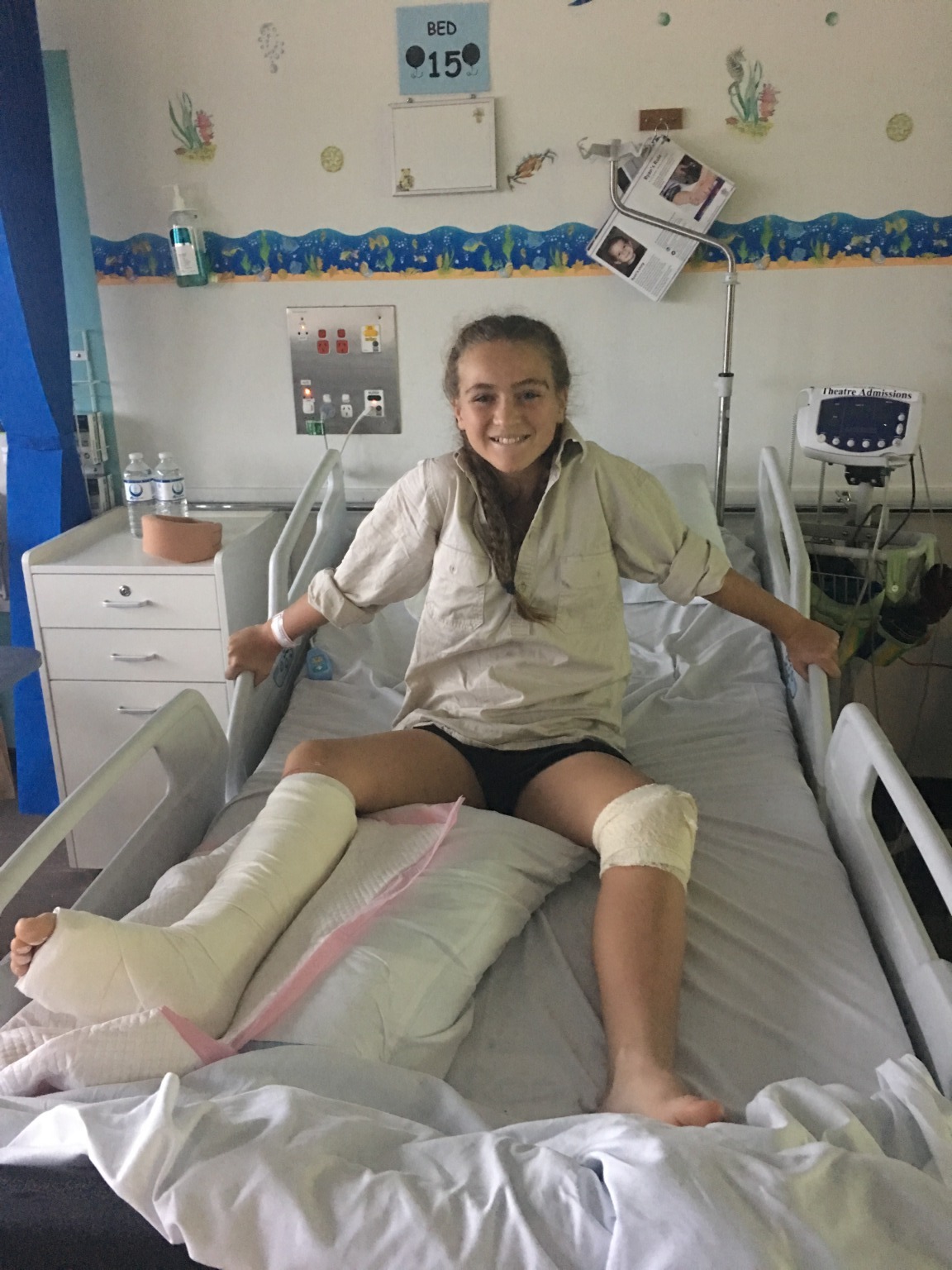 "She has been a faithful touch team member every Wednesday and Friday evening, standing and supporting from the player's box. She has not been able to play a game of touch since the accident," she said.
"She has been hampered with a couple of injuries over the past couple of years and a major horse fall last year, too. She is generally 'unlucky' but remains more positive than the rest of us."
Holly was registered to attend the Junior Elite 8 Clinic held in Toowoomba last month, but was unable to play because of her injuries and instead forced to watch on from the sidelines.
Sharon said it didn't dampen her spirits, but was instead used as motivation to continue her rehabilitation to return to the field.
"She loves all the girls she plays with, and looks forward to the fun they have on the field. She loves it when it is fun, and not just about winning, and also loves the fitness it brings," she said.
It was fitting that current Australian Women's Open players Lizzie Campbell and Hayley Maddick opened the camp on Friday night, speaking about their journeys and what it takes to be an elite level player – working hard and having a passion for the game.
Holly is a perfect example of this, and QTF wishes you a speedy recovery!
Pictures: Holly gets her shirt signed by Titans Elite 8 star Georgina Rackemann, and (inset) after three days in hospital, she spent the Christmas holidays on crutches.
Last Modified on 28/03/2018 17:18