BE ACTIVE WESTERN STARS FEATURE
In the first feature for 2017, we take a look at the history of the Be Active Western Stars in the WNWBL and the path that has led them to this season.
Formed in 2006, the Be Active Western Stars came into the competition six years after the WNWBL's first season.
They immediately found impressive players in the likes of Mandy Bonavita and Nu Nguyen-Thi who were named in the All-Star Five in their first two seasons before Clare Nott (nee Burzynski) became one of the league's most dominant players, named an All-Star three times in a row while also winning the 1-point MVP award the first three times it was presented.
The Stars supplied three players and the coach (John Triscari) for the 2012 Australian Gliders team at the London Paralympics, where the national team brought home a silver medal.
Two of those players, captain Amber Merritt and Sarah Vinci, will compete for the Stars in 2017 and they will be led from the sidelines by current Gliders assistant coach, Stephen Charlton.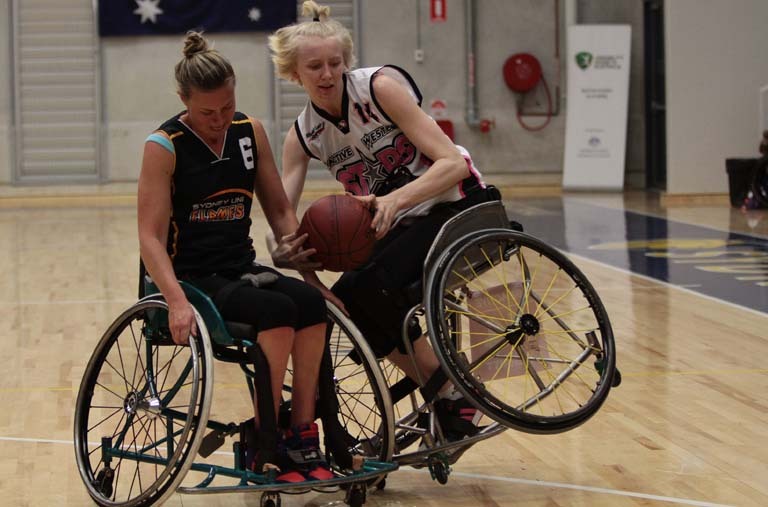 Vinci has been an All-Star for the past two seasons, continuing a trend that saw Cobi Crispin named an All-Star from 2008-10 and Georgia Inglis in 2014.
Merritt has been a revelation for the club though, sweeping the 4-point MVP award in every one of the past seven seasons.
Last year, she averaged ten more points per game than any other player with 30.7 while shooting at 60% from the field and finishing second for rebounds with 11.8 per contest.
With her leading from the front, the Stars claimed their first Championship in 2013 and achieved the ultimate glory again in 2016, finishing the finals series unbeaten while they lost just one game for the entire season.
Run by Rebound WA (formerly known as Wheelchair Sports WA) until 2016, the club has transitioned to be under the care of Basketball WA with Rebound WA now acting in a supporting role.
Many of the Western Stars players participate in community fundraising activities in support of Rebound WA,including regular volunteering at the community cinemas.
Aside from her playing duties, Vinci is the team manager and assistant coach to the WA junior wheelchair basketball team, the Black Ducks, while Merritt delivers wheelchair basketball based awareness clinics to able-bodied schools and corporate groups.
Two of the youngest players in the squad this year, Anneka Bodt and Mary Friday, also attend the afterschool program where they utilise their experience through the Black Ducks and Stars programs to help develop other young players.
Information about these appearances as well as how the Stars fare in 2017 can be found via their social media pages, namely their Facebook page here.
Last Modified on 21/04/2017 12:14