The GOTAFE GVFL Board has ratified 2017 season dates following recommendations from club delegates.

Mansfield's James Cousins has capped off a superb season by winning the John Byrne Medal as the Murray Bushrangers Best & Fairest.

Congratulations to all award winners from the 'GOTAFE' GVFL and 'NEIL BEER SEYMOUR' GVNL who were presented in front of a packed house at Sir Ian McLennan ...

Full voting for the Gotafe GVFL's and GVNL's Best & Fairest counts are available here.
2017 Season Dates Confi...

James Cousins takes out...

GO TAFE' GVFL & GVNL Pr...

Morrison Medal/Wellman ...
More News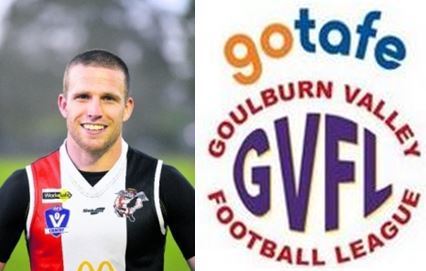 Preparations for the highly anticipated GOTAFE GVFL 2017 Interleague stoush with the Ovens & Murray FL has formally commenced with the appointment of Benalla's Luke Morgan as Coach.