Sportsmans Warehouse AWJFL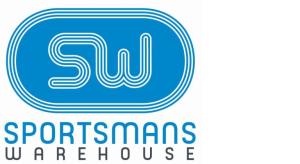 2016 NE Carnival Representative Teams
Below are the final squads for Sunday's U16 and U14 Carnival in Wangaratta, information on the carnival will be distributed at Thursday's final training session.
All players are requested to bring payment of $70 for the carnival uniform on Thursday, please make cheques payable to AWJFL.
Emergencies are also requested to attend both the training and the carnival.
AWJFL U16 Black
| | |
| --- | --- |
| Jack Sawyer | North Albury |
| Rhys King | Albury |
| Mitchell Scott | Albury |
| Darcy Harrington | Albury |
| Isaac Keighran | North Albury |
| Bailey McAlister | Albury |
| Jaxon Crowe | Lavington |
| Jay Nish | St Patricks |
| Sam Herbert | Scots |
| Sam Severin | Scots |
| Austinn Shepherd | Albury |
| Sam Cavanough | St Patricks |
| Rohan Gates | St Patricks |
| Kolby Hennessy | St Patricks |
| Lochie Spinelli | Lavington |
| Liam Ross | Lavington |
| Sam Wotherspoon | Scots |
| Riley Bice | St Patricks |
| Ray Lenard | Scots |
| Riley Tuckwell | St Patricks |
| Ben Williams | St Patricks |
| Logan Hamilton | Lavington |
| Campbell Gale | Albury |
| Aiden Johnson | Lavington |
| | |
| --- | --- |
| Cooper Smith | Wodonga Raiders |
| Declan Everett | Wodonga Raiders |
| Dylan Clarke | Wodonga Raiders |
| Jarrod Ardern | Wodonga Raiders |
| Hayden Clarke | Wodonga Raiders |
| Xavier Connizzaro | Wodonga Raiders |
| Tom Gibbs | Wodonga Raiders |
| Owen Conway | Yarrawonga |
| James Jordan | Yarrawonga |
| Isaac McMullin | Yarrawonga |
| Btock McCabe | Yarrawonga |
| Bailey Fraunfelder | Yarrawonga |
| Ned Mullins | Yarrawonga |
| Mitch Dinneen | Wodonga |
| Gabriel Crothers | Wodonga |
| Lachlan Verbaan | Wodonga |
| Billy Haynes | Wodonga |
| Oscar Wilding | Wodonga |
| Logan Martin | Wodonga |
| Ben McPherson | Wodonga |
| Mitch Donovan | Wodonga |
| Declan Rafferty | Wodonga Raiders |
| Geordie Taylor (EMG) | Wodonga Raiders |
| | |
| --- | --- |
| Noah Hollard | Lavington |
| Flynn Gardiner | North Albury |
| Patrick Parnell | St Patricks |
| Connor Bradbury | St Patricks |
| Brock Parrott | Lavington |
| Daniel Turner | St Patricks |
| Alex Bennett | Lavington |
| Jarrad Duncan | Lavington |
| Macca Hallows | Lavington |
| Will MacLean | St Patricks |
| Patrick Johnston | Lavington |
| Connor O'Brien | Lavington |
| Austin Longfield | St Patricks |
| Ben Lynch | North Albury |
| Spencer Jones | Albury |
| Oscar Hayes | St Patricks |
| Jaxon Solomon | Lavington |
| Sam Beddoes | Lavington |
| William Bowden | St Patricks |
| William Unthank | St Patricks |
| Brendan Nicholson | St Patricks |
| Jack Miller | St Patricks |
| Clayton Marsh | Lavington |
| Elijah Amery | Lavington |
| Cameron McLeod | St Patricks |
AWJFL U14 Red
| | |
| --- | --- |
| Lachlan Brodie | Wodonga |
| Kade Brown | Wodonga |
| Elijah Hollands | Wodonga |
| Nic Trenery | Wodonga |
| Lachlan Peake | Wodonga |
| Harry Baxter | Wodonga |
| Ben Tully | Wodonga |
| Ethan Redcliffe | Wodonga |
| Tom Bracher | Wodonga Raiders |
| Patrick Quinn | Wodonga Raiders |
| Brodie Scammell | Wodonga Raiders |
| Sam Redford | Wodonga Raiders |
| Harlem Gilson | Wodonga Raiders |
| Max Glass | Wodonga Raiders |
| Max Hemphill | Yarrawonga |
| Tully Woodward | Yarrawonga |
| Nick Gorman | Yarrawonga |
| Joshua Spain | Yarrawonga |
| Darcy Melksham | Corowa Rutherglen |
| Lochie Conboy | Corowa Rutherglen |
| Bailey Purnag | Corowa Rutherglen |
| Mak Lavis | Corowa Rutherglen |
| Zachary Lassey (EMG) | Corowa Rutherglen |
| Thomas Hicks (EMG) | Yarrawonga |
| Jack Grey (EMG) | Wodonga Raiders |
2016 BOARD OF MANAGEMENT
:
ALBURY WODONGA JUNIOR FOOTBALL LEAGUE INCORPORATED
Administration contact
Ph: 02 6025 0633 Fax: 02 6025 0122
Email: awjflops@bigpond.com
Postal Address: 208 Fallon Street Albury NSW 2640
Web: www.alburywodongajfl.vcfl.com.au