The Flying Bats History Project: 30 Years in the Making
The Flying Bats History Project: 30 Years in the Making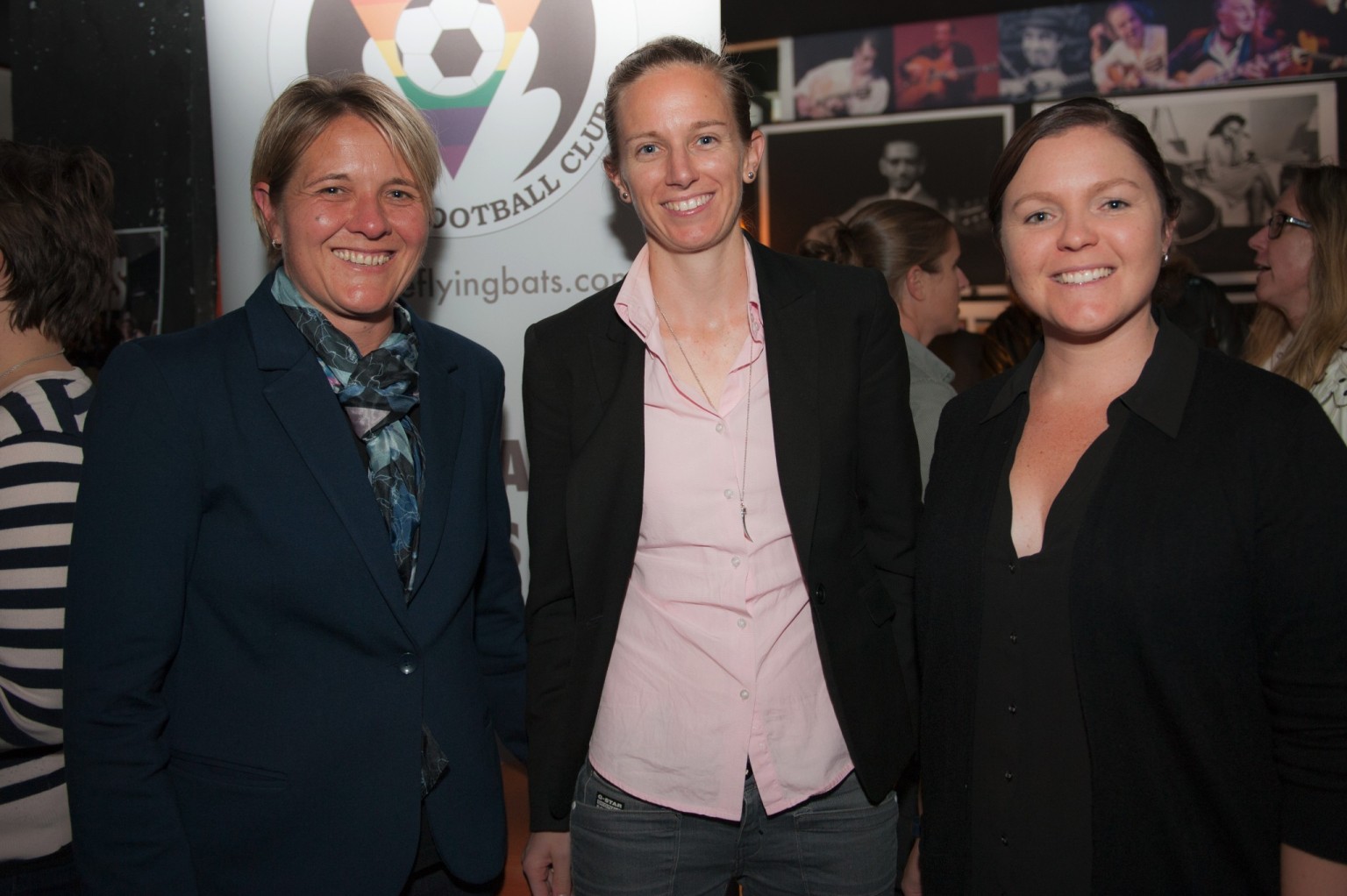 North West Sydney Women's Football Association member club, The Flying Bats FC, have launched their History Project, celebrating 30 years of play and over 20 years in the NWSWF.
The launch night at Marrickville's Camelot Lounge featured some of the Club's founding members from the mid-eighties, Club life members, current and past presidents, along with former Bat and current ABC Radio National breakfast presenter, Fran Kelly, and FIFA executive committee member, former Matilda (and sometimes onfield Bat opponent), Moya Dodd, and a number of NWSWF board members.
The project tracks the growth of the club from a small group of women who wanted a safe space as lesbians in sport, to a mature club that fields 6 teams in 2016 in the Northwest Sydney Women's Football Association, combats homophobia in sport and the wider society, and plays a significant role in Sydney's lesbian culture and community. As far as can be determined, the Bats are now the largest lesbian football club in the world.
"One of the major themes coming through in the interviews has been that the club has been so much more than just a sporting organisation. The Flying Bats has provided a strong sense of community to many over the past three decades", said Sarah Midgley, History Project team member and current player.
Included are oral histories, photographs and other memorabilia from the club's foundation in 1985 through to today. It is being lodged with the Australian Lesbian and Gay Archives (ALGA), where it will provide a significant resource capturing the often forgotten history of queer women in sport and society.
"Learning from our history is incredibly powerful and emotive, and I look forward to reminiscing with all the wonderful people that make and have made this club so precious and internationally unique", said current club president Nadine Wild.
The project was made possible with the generous support of ACON and Marrickville Council. ALGA and the Sydney Pride Group also lent assistance. Macquarie University historian, Dr Shirleene Robinson provided invaluable advice and experience as part of the History Project team, which included Club members Sarah Midgley, Anna Flynn, Sarah Taylor, Sophie Partridge, Kay Harrison and Danielle Warby.
The History Project can be found here http://www.theflyingbats.com/oral-histories/
Last Modified on 15/06/2016 09:55